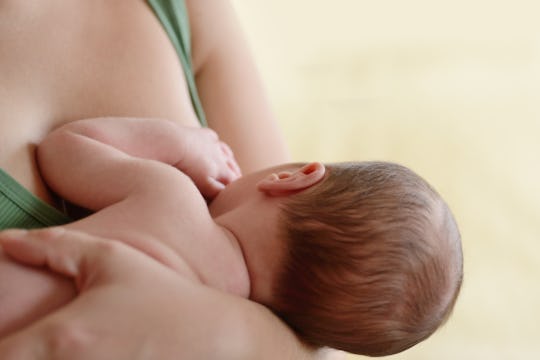 Elena Stepanova/Fotolia
9 Things About Breastfeeding That Are Actually Good For You, According To Science
The benefits babies receive from their mother's breast milk are well documented. But what's lesser known are the benefits breastfeeding has for the mothers themselves. There are so many things about breastfeeding that are actually good for you, aka the mother, that make it well worth the effort and energy it takes. Although you probably feel exhausted from the full time job that is breastfeeding, rest assured that it's doing more than just consuming all of your free time and sleep.
All sarcasm aside, the benefits breastfeeding provides mothers is much more than just a feeling of empowerment from what your body can do (which in itself is an amazing benefit.) It makes you healthier physically and emotionally, as this list will show. The benefits start the moment you nurse your baby for the very first time after giving birth, and continue years and years after weaning your baby. Some are fairly simple and straightforward, while others affect you at a hormonal and cellular level.
Many mothers breastfeed because they're told it's the healthiest thing to do for their babies. But being aware of the following breastfeeding benefits can make it even easier for you to decide to try — and stick to — breastfeeding.