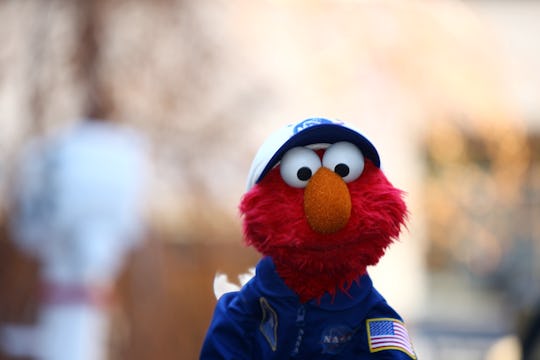 Neilson Barnard/Getty Images Entertainment/Getty Images
10 Things Elmo Would Probably Like To Say To Donald Trump
Elmo thinks there are some things going on he can help with. Elmo is good at helping, especially when it comes to his favorite place, Sesame Street, and the station it has called home, PBS. After some thought, there are more than a few things Elmo would like to say to Donald Trump, especially since Elmo just learned President Donald Trump wants to end all federal funding for public broadcasting, which could be the demise for newscasts, educational programs for children, important historical documentaries, and emergency alerts. This makes Elmo sad. So, with the hope that President Trump, and Congress, might re-think the possible ruin of universal access to a necessary and diverse public media system, Elmo has some words he'd like to share.
But first, Elmo wants to remind everybody why Sesame Street is important in the development of children. Elmo loves children. For almost 50 years, Sesame Street (however imperfect on its road to the present) has been Elmo's home, and the home to so many wonderful friends. It has helped bridge educational gaps with lessons kids enjoy, despite the devastating affects of the recession and the fierce competition brought by the likes of competing channels like Nickelodeon and Disney. Elmo knows Mr. President or Congress might not be concerned with studies that show Sesame Street increases test scores or aids in school readiness — especially in economically challenged areas — or that it's an affordable, culturally diverse, and inclusive application that can benefit literally everyone.
Whew. Elmo is tired and he doesn't think the next four years will be any different or any less exhausting, unfortunately. Luckily, there are other possibilities to save money, like maybe offering Mrs. Trump a room in the White House or maybe the president deciding to take fewer trips to Mar-a-Lago. Then our government won't have to cut important programs when there are so many people who need and rely on them from both consumer and local employee standpoints.
So, Mr. President Trump, while Elmo knows there are a lot of people who want to see you succeed at governing our country, here are some things Elmo wants you to work on if you're going to unify our great nation (and don't get Elmo started on de-funding the National Endowments for the Arts and Humanities because Elmo loves Hamilton and many National Book Award recipients).