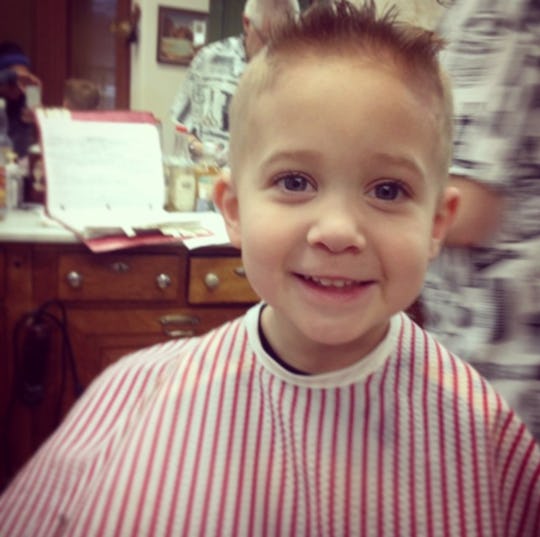 Courtesy of Candace Ganger
9 Things I Wasn't Prepared For When I Had My Rainbow Baby
Having a baby changes everything. It doesn't matter how "ready" you think you are, change will come. Still, after suffering multiple losses, my miscarriages prepared me for a lot of things, including how to process pain, grief, resilience, and hope. Regardless of that preparation, though, there were more than a few things I wasn't prepared for when I finally had my rainbow baby in my arms. Those things just happened to be experiences I never realized I could feel, let alone embrace. It's a strange feeling, to desire something so badly only to, one day, finally have it. It's honestly surreal and life-changing in the best ways possible.
Rainbow babies are babies born after a loss or miscarriage and my son (he's now 5 years old) is without a doubt the physical embodiment of a rainbow. He's bright, spirited, hopeful and, in my eyes, absolutely every color of the rainbow. Still, his magnificence didn't suddenly make me feel like I knew all there is to know about motherhood. Prior to my son's arrival, I thought I had this parenting thing figured out with my firstborn, but I quickly realized I didn't. Like, at all. Entering motherhood with one child, followed by two losses, is hard enough, but to finally have the chance to birth again after all that was more than I could've anticipated.
By the time I (finally) met my son — this baby I'd dreamed about for years — I experienced many unexpected feelings and experiences I wasn't prepared for. Looking back, I see I wasn't meant to be ready, because my rainbow baby (and his older, sunshine sister) would teach me along the way. So, with that in mind, here are some of those things I'm grateful for, however unexpected, because at the end of the day I have my babies and that's really all that matters.