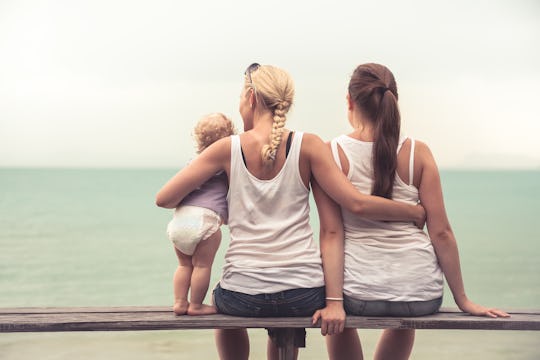 Fotolia
9 Things I Wish My Partner Had Done For Me Postpartum, Without Me Asking For Help
After the birth of my daughter — my first child —I took comfort in the months of prep, from decorating her room to planning out our daily routines, to ease my fears of parenting. One thing I hadn't counted on, however, was the surge of postpartum hormones that sent me spiraling into an abysmal hole of darkness for more than a year of my daughter's life. My life. When I look back now, I see all the things I wish my partner had done for me postpartum, without me actually having to ask for help.
Diagnosed with Postpartum Depression (PPD), my "baby blues" became more than I could handle. I wasn't "weepy," I was suicidal. I knew enough to talk to my doctor about what I was going through and, thankfully, he prescribed medication and suggested immediate counseling, which I took and did. However, my partner didn't quite know how to navigate my rollercoaster of emotions and, honestly, I don't blame him. It was a really dark place I'm thankful to have come out of.
Even if you aren't diagnosed with severe PPD, those days and weeks and months adjusting to life with a new baby are as challenging as they are draining. You might find yourself wishing your partner would pick up a little more slack. Only, you don't want to have to ask for the help because, if you're like me, you hope your partner will just "get it" and do what needs to be done; no words or exchange of requests required. Doesn't that sound glorious?! However, if you have a partner similar to mine, he or she may not know what you want and can't necessarily win, no matter what they do. Communication is hard, you guys. If I could go back, here are some things I wish my partner had known to do postpartum, without me asking for any help. After all, if mommy's happy, everyone's happy.