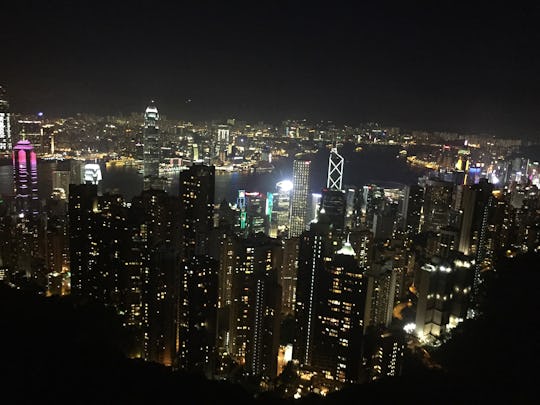 Courtesy of Andrea Wada Davies
9 Things Only Parents Raising Kids In Hong Kong Can Relate To
Hong Kong is an incredible city. It's full of energy, hustle, chaos, inspiration and one of the most stunning skylines in the world. It's a unique, cosmopolitan city loaded with ancient Chinese traditions, an exciting British influence, and lots and lots of delicious food. My husband, two kids, and I moved to Hong Kong from Los Angeles a year ago. And as is true with any move, it takes some time to learn the ropes in a new city. And when the new 'hood is in a foreign country, there's a sharper learning curve, a longer adjustment period, and way more swear words. (Sorry, kids.) Raising kids in Hong Kong has been an exciting adventure, and as a first-timer, I've definitely had my fair share of learning experiences.
Coming up on my 13 month in the Fragrant Harbour ("Hong Kong" in Cantonese), I'm still far from being a local, but I do feel like I know what's up now and how to navigate the city with kids.
Here are 11 things that only those raising kids here in Hong Kong would understand.