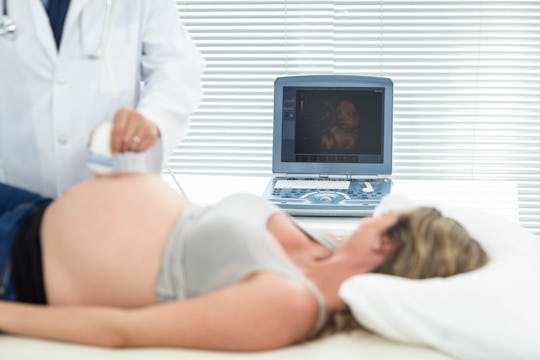 WavebreakmediaMicro/Fotolia
9 Things That Seem Scary About An Ultrasound But Aren't
If you're anything like I was with my first pregnancy (and second, if I'm being honest), you're probably looking forward to your first ultrasound more than anything. It's an amazing experience, really, getting to hear that little heartbeat thump for the first time, and seeing the tiny spec of a human that will develop immensely over the next eight or nine months. It was at my first ultrasound that I truly felt the weight (figuratively, of course) of what was happening to me, and that's an amazing feeling. But despite all of the wonderful things, there are definitely things that seem scary about an ultrasound, but aren't necessarily something that needs to keep you up at night. Your bladder and over-active imagination are probably already doing that enough as it is.
Despite your concerns and fears, you most likely have nothing to fear. Although one of the goals of ultrasounds is to detect abnormalities, according to Fit Pregnancy most women have totally normal pregnancies. And even in the case that a technician finds something "wrong," the same article noted that "it often just suggests a slightly increased risk of a rare condition."
No matter what you're expecting from your very first "meeting," ultrasounds are an amazing experience that never gets old.