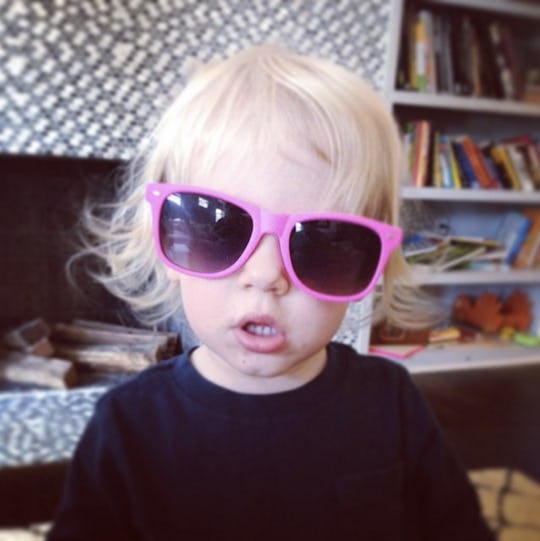 9 Things That Will Happen Every Single Time You Try To Leave The House With A Toddler
"The kid's fed, the diaper bag's packed, my phone is charged, and we are ready to go! This is so effortless!" said no mother of a toddler ever. Unfortunately, leaving the house with a young kiddo is never as easy as that. Even when I put aside a full 30 minutes to prepare for departure — just to the supermarket, guys — I would be derailed by any number of obstacles unique to being accompanied on an outing by the 4-and-under set.
I've thought long and hard about why exactly my kid seems to not give a damn about how late I'm going to be, or how much I need to eat actual food which means we need to go to the f*cking grocery store. And this is what I've deduced from my endless pondering the origin of toddlers' unwillingness to leave the house in an orderly fashion: Children don't care that they need to be anywhere. Even if they've been begging all morning to go to the playground, they will suddenly and inexplicably change their minds at the exact moment you announce you're taking them there. Even when they are asleep, they manage to sabotage an outing (hello unconscious, spontaneous vomiting). 
They also like to see us, their loving parents, cry. They feed off of our tears (which, incidentally, is another reason they don't need to go to the grocery store as urgently as you do — they're fully nourished on your misery).
There were times when I figured it would just be easier to resign myself to being a shut-in, and never attempt to leave home with my child. But then I thought about the unbroken stretch of time ahead of us, surrounded by the same four walls, smeared with sunflower seed butter from a poorly negotiated lunch. No matter the severity of the catastrophe, it was better to have left home, completely undone, than it was to lock myself inside with a vocal toddler on a hunt for more toilet paper to unravel.
I'm a better person, though a much more exhausted mother, for having weathered some of the things that were guaranteed to happen every single time I tried to leave the house with my toddler: