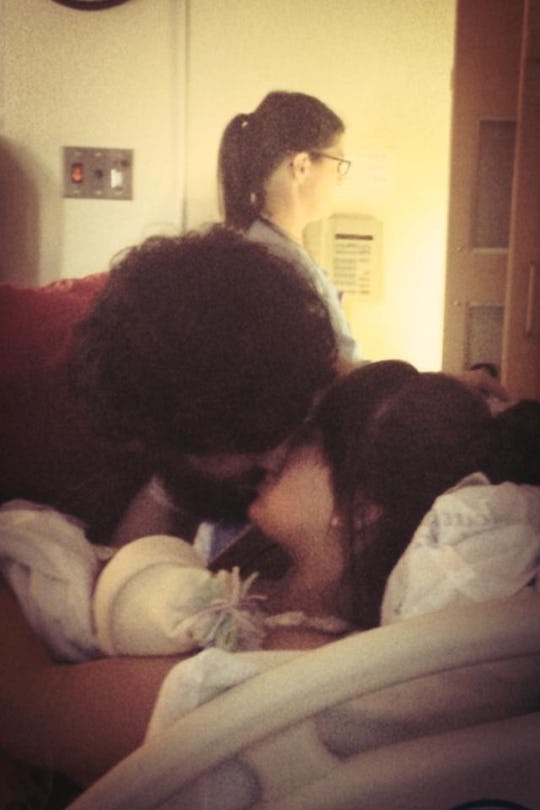 Courtesy of Danielle Campoamor
9 Things You Wish Your Partner Understood About Breastfeeding
Parenthood can put your relationship through the ringer. From the physical changes to the hormones messing with your emotions, it's normal for things to feel off with your and your SO. Add in the stress of breastfeeding, and you may feel especially distant. And part of that may be because they fail to see things from your point of view as a new (and frankly, very exhausted) breastfeeding mom. There are several things you probably wish your partner understood about breastfeeding, things that they won't understand unless they go through it all too.
Between my two daughters, I've been breastfeeding for more than two years straight. My husband is no stranger to varying hormone levels, boob sizes, and energy amounts. Although he's generally very understanding, helpful, and accepting of the decisions I've made for my daughter's and I, there are days when I wish he could experience breastfeeding the way I do.
Breastfeeding is one of the hardest, most rewarding, and exhausting aspects of my role as mom that I've yet to experience. It's amazing, don't get me wrong, and I feel honored that my body is capable of nourishing my children. But there are certain parts of nursing that aren't so glamorous. From having your boobs on display 24/7, to dealing with cracked nipples and engorgement, to feeling like you'll never have your body back to yourself, there are a few things that all breastfeeding moms with their partners could truly understand.