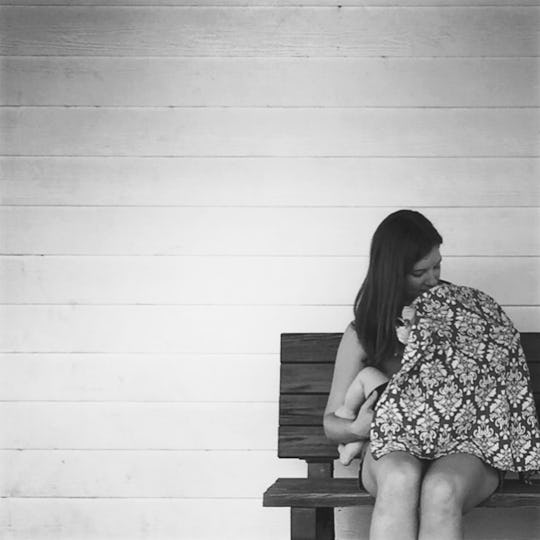 Courtesy of Jaclyn Iglesias
9 Things Your Lactation Consultant Desperately Wants You To Know About Low Milk Supply
For a lot of women, myself included, breastfeeding was nothing like what they expected. I was sure that my baby would latch on without a problem and that my milk would just pour out of me. Unfortunately, that wasn't the case. I struggled with breastfeeding. A lot. My supply wasn't where I thought it should be and, out of fear, exhaustion, and lack of information, I started supplementing. But, did I really have a low milk supply? Because many new moms have this same question, there are things your lactation consultant desperately wants you to know about low milk supply.
Breastfeeding is not a walk in the park. Sure, there are women who are blessed to have an abundant milk supply and a baby with a rock star latch. But for the majority of new moms, getting good at nursing takes time and practice. This can mean reaching out to a lactation consultant for an evaluation. It may be uncomfortable to invite a stranger to observe and advise on something so personal, but if you are able to learn strategies to increase your supply and improve your breastfeeding experience, it will be well worth it.
Here is some important information about having a low milk supply that lactation consultants want moms to know as they begin their breastfeeding journey.