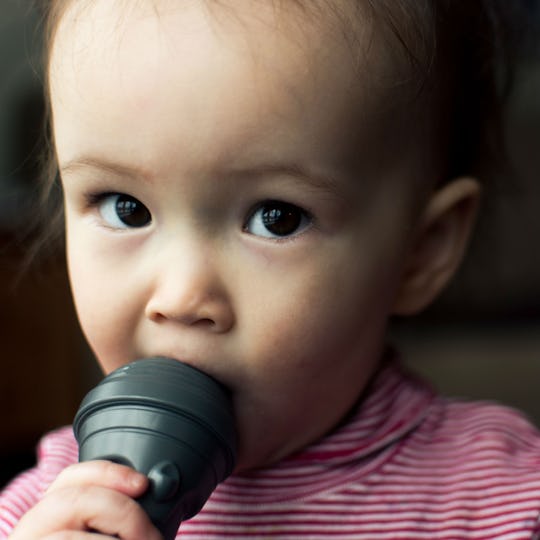 9 Things Your Toddler Will Pretend They Don't Hear You Say, Because Selective Listening Starts Early
Toddlers are funny creatures. They're still learning to grasp language, and the communication gap can be frustrating for all parties involved. Not being able to express their wants or needs may lead to epic meltdowns on their part (and sometimes yours, too). And yet, they can use their developing language skills to their advantage when it comes to being able to pretend they don't understand what you're saying when you ask them to do something they don't want to do. Toddlers understand way more than we give them credit for, and they're smart, too. If you tell your toddler something they don't want to hear, they're great at pretending they didn't hear anything at all.
I feel like I spend half my toddler-rearing time telling my child not to touch things, only to have those requests completely ignored. "What? Me? I thought you were talking to the other small person in the house," she seems to say. She's also mastered the art of looking me right in the eyes as she does something I've explicitly asked her not to do, only to cry hysterically when I pull her away from said thing. There are several things that I can always depend on my toddler to pretend she hasn't heard me say.