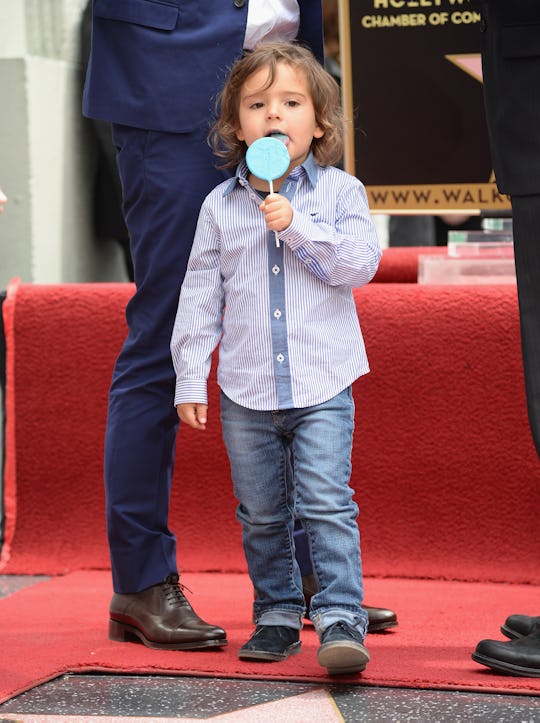 Jason Kempin/Getty Images Entertainment/Getty Images
9 Times Flynn Bloom Was The Most Fashionable Kid
His dad might not like to wear clothing, but luckily, Flynn Bloom seems to take after his mother, model Australian Miranda Kerr. While dad was traveling the world with Katy Perry last month, fashionable Flynn Bloom was presumably back at the hotel, putting together outfits... Or maybe mom helps a little. Because while Flynn was spotted by paparazzi wearing pajamas at the airport when he returned stateside with dad and Perry, pics of him with him mom tend to be a bit more fashion-forward.
Perry has been spending a lot of time with Flynn since she began dating his dad, reported People. The Pirates of the Caribbean actor, Bloom, began dating Kerr in 2007. They married in 2010, and Flynn was born the following year. The pair split amicably in 2013, according to E! News, making it official in October after a few months of separating. According to a Harper's Bazaar profile, the two remain cordial co-parents even though they've divorced, even jointly agreeing to move from New York to Malibu together in 2014 because it was best for Flynn (in separate homes, of course). Flynn's now cozy with his mom's fiancé, Snapchat co-founder and billionaire Evan Spiegel, as well as his dad's girlfriend. Also, he dresses better than any grown-up I know.
Here he is being dapper in a little hat, having a cuddle with his brother, Frankie, who is a Yorkshire terrier.
Oh, hello, leather jacket that's probably worth more than my entire wardrobe.
Here he is having a matchy-matchy moment with some pop-of-color socks. I would never have the guts to dress my son in white.
Oh, there we go, a Darth Vader shirt, like a regular kid... paired with Uggs and a probably-cashmere hoodie. This kid is too much.
Seriously, Flynn, where did you get those pants? And the shoes? And do you know if they make them in adult sizes?
That hat, though!
Honestly, this shot looks straight out of a catalog.
I'm starting to suspect that Flynn only wears each item of clothing once. How in the world do his shoes stay so clean?
And to top it all off, he even knows how to smize. This kid is definitely following in his mom's footsteps.