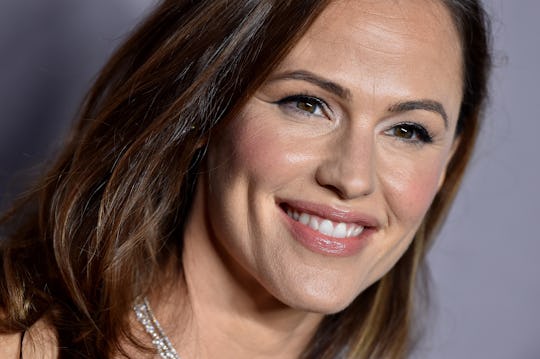 Axelle/Bauer-Griffin/FilmMagic/Getty Images
9 Times Jennifer Garner Was The Hilarious, Relatable Mom Friend We All Need
Have you ever rolled over in bed, checked the time, and then bolted up in a dazed frenzy, yelling, "EVERYONE UP NOW, GET DRESSED, GET YOUR SHOES ON, GO, GO, GO!" You then breathlessly show up to the bus stop with shirts on backwards, messy hair, morning breath, and empty bellies. But hey, by some miracle, no one was late to school. If this sounds familiar, it's probably because at some point it's happened to most parents. And you know who else it's happened to? The one and only Jennifer Garner, who's one of the most relatable moms around, celebrity status or not.
Although the multi-talented actress/chef/baker/"Most Beautiful Woman" extraordinaire doesn't often post on social media about her three kids — Violet, Seraphina, and Samuel, whom she shares with her ex, Ben Affleck — the 13 Going On 30 star so utterly nails many aspects of the motherhood experience that I secretly wish she were one of my mom BFFs. Never mind the fact that she's a super rich and successful celebrity whom I'll probably never meet in real life.
Still, despite the differences in our lives, I feel Jennifer Garner just gets me and, probably so many other moms. And if you needed further proof, here are nine times she did just that.