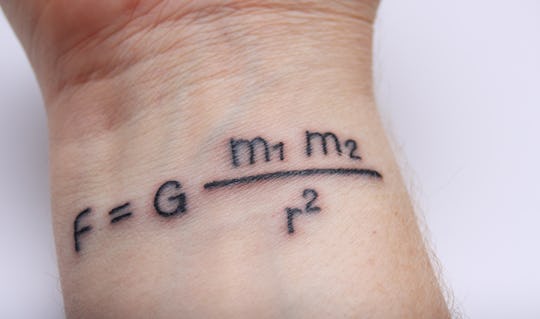 Mark Tighe/Flickr
9 Tiny Tattoos Ideas For Those Who Don't Want to Be Inked Out
Tattoos are awesome for so many reasons. They can serve as reminders of significant moments in your life, or simply act as a permanent and pretty ornament on your skin. Tattoos can help you reclaim your body if you've spent your life hating it, or they can create beauty where you hold ugly memories. And while some people love to be covered head-to-toe in breathtaking artwork, others prefer smaller tattoos. Whether it's because you want to signify something big or add a cute accent to your already-bitchin' self, tiny tattoo ideas are a great option.
And while public opinion is shifting as more and more people get tattoos, heavily-tattooed people still face judgment or scrutiny. Maybe your mother has expressed concern about visible tattoos on your wedding day or you worry that you might not be able to get a job if you have too much ink. Small, strategically placed designs are a great way to circumvent those concerns and beat the system. You can still choose to adorn your skin but you can also choose when, where, and who to expose that ink to.
Here are nine options for placing tiny tattoos that you'll always know are there, even if no one else does.