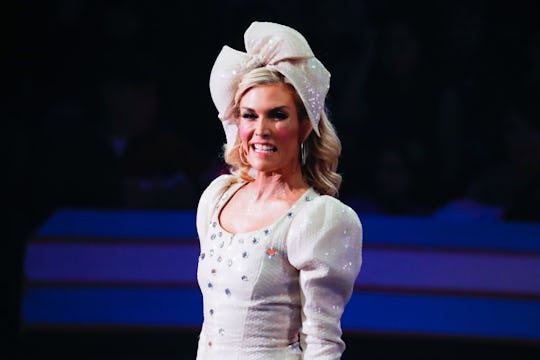 JP Yim/Getty Images Entertainment/Getty Images
These Tweets About Tinsley On 'RHONY' Are Too Funny To Miss
Tinsley Mortimer has been pretty lowkey in the first few episodes of The Real Housewives of New York Season 11 — or as lowkey as a cast member of this show can be. She learned how to drive (in a Bentley in Manhattan, naturally), delivered some caviar, and turned up to a clambake. But the trailer for the season shows more drama is coming, and these 9 tweets about Tinsley on RHONY prove that fans are ready for it.
There's at least one weepfest in Tinsley's future. The trailer features a quick glimpse of Dorinda wrapping her up in a comforting hug while she cries, which may have something to do with her breakup with boyfriend Scott Kluth. But later she cheers up by dancing on a table in Miami and then taking to the stage in one of Luann de Lesseps' cabaret shows. Unfortunately, it's not all rhinestones and vaudeville numbers; while still done up in her doll-like Christmas with the Countess costume, Tinsley wails, "I'm miserable!" in a moment that is about to become the most ubiquitous gif of the season. Mark my words.
Tinsley might not be causing as much kerfuffle as some of her co-stars, but it seems like a few fans on Twitter appreciate that — and the others are ready to see her kick it up a notch.