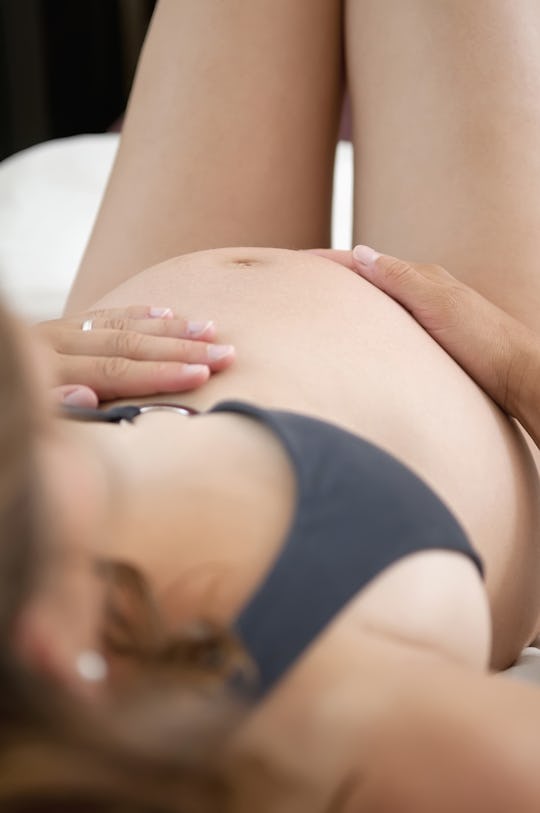 Westend61 Premium/Shutterstock
9 Unique Sex Positions For Pregnant Women Hoping For Something New
As your pregnancy progresses, your sex life changes. With each trimester you are looking and feeling different. So as you move along in your pregnancy, you may find yourself feeling just as horny as your pre-bump days. Just because you have a baby on board doesn't mean you can't kick things up in the bedroom. In fact, there are some unique sex positions for pregnant women who are looking for something new, because too many nights of missionary can make a girl start to yawn. As long as you're keeping a few safety precautions in mind, you are free to experiment with new positions as well as tweak some of your favorites.
Feel free to have fun with your romps, and do stress too much about bad things happening. As the website for What To Expect pointed out, having sex when pregnant will not harm your baby. In fact, getting your groove on during pregnancy has some pretty cool benefits. Pregnancy orgasms can be some of the most mindblowing you may ever experience — and those Os are good for stress relief as well, according to Parents magazine. On top of this great news, regular sex helps to keep you bonded to your partner while you're both expecting the arrival of your new little one.
Make the most of your pregnancy sex by giving some of these nine unique positions a test drive.