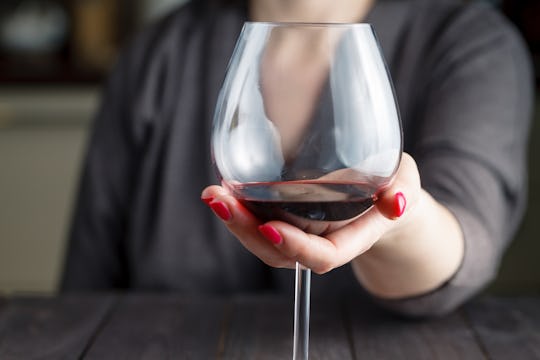 Andrey Cherkasov/Fotolia
9 Unusual Physical & Mental Benefits Of Cutting Back On Alcohol
It's no secret that alcohol consumption isn't necessarily the healthiest pastime. But many people, myself included, really need a glass or two of wine at the end of a long week. Most responsible adults can drink in moderation without drastic negative affects on their body. If you are a heavy drinker, however, your risk of health problems can skyrocket. You may consider drinking less, especially since there are many physical and mental benefits of cutting back on alcohol.
First, you have to define moderate and heavy drinking. According to the Centers For Disease Control and Prevention (CDC), moderate alcohol consumption is defined as having up to one drink per day for women and up to two drinks per day for men. This is a per day estimate, and shouldn't be used as an average (for example drinking seven drinks in one night, once per week, is not the same as drinking one drink per day, for seven days.) If you go over one drink per day, you could fall into the "heavy drinker" category, which for women, is defined as consuming eight drinks or more per week, and 15 or more drinks per week for men.
If you are considering cutting back on your alcohol consumption, here are some benefits you may not have expected.