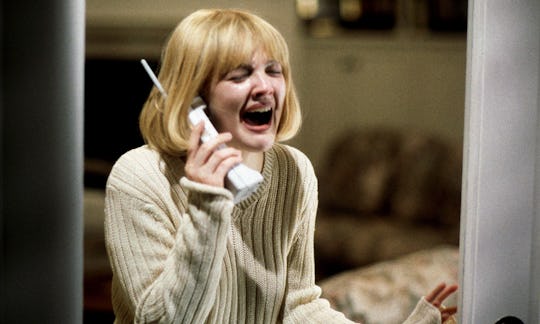 9 Ways Technology Would Have Changed '90s Movies, Possibly For The Better
Everyone has their favorite movies from the '90s, and each one is full of drama, laughs, and plot twists that make fans watch them over and over again. But have you ever thought about how different those movies would be if the characters of Pulp Fiction had smart phones? There's no denying the ways technology would have changed '90s movies, and it's no surprise that these changes would turn some of these movies into completely different films.
Currently, people rely on technology to get them through our day, so it's hard to imagine how — like our favorite characters in '90s movies — people made any plans or got anything accomplished without these devices. Toward the end of the '90s, many movie characters were using beepers and cell phones to stay in touch with friends, but imagine how mind blowing it would have been for the cast of Clueless to have Twitter. It makes me wonder what other hilarious things could have happened, if say, Cher live tweeted her makeover of Tai.
We take for granted so much of today's technological advances, that it seems so simple to solve the problems of the '90s with a little finger swipe. Just consider these nine ways technology would have changed movies in the '90s to have a good laugh at how far we've come.