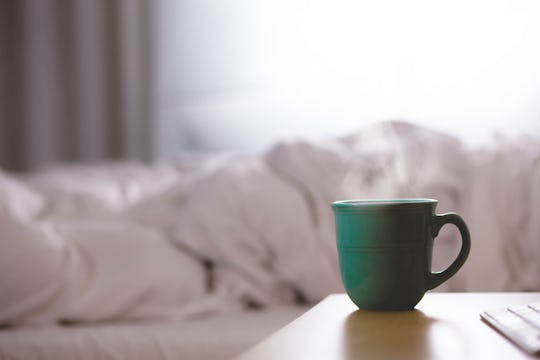 9 Ways To Become A Morning Person, Because Getting Up Should Feel Like a Pharrell Song
When you wake up, you fall into one of two categories: morning person or non-morning person. For morning people, getting out of bed is like a scene from a Disney movie – the sun is shining, the birds are singing, and everything is awesome. Or it is after coffee, anyway. Non-morning people, on the other hand, have a more Exorcist-like experience. And as much as late risers may not mind their cranky demeanor, they probably wouldn't mind learning how to become a morning person if meant making the hours before noon a little more bearable.
But how? How do you magically wake up happy about it? Coffee alone won't do it. If that worked, you'd have been cheerfully getting up at 6am years ago. Fortunately, there is a there is a solution. Several, actually.
Adding a few pre- and post-sleep tricks into your routine can go a long way toward improving your a.m. state of mind. You'll no longer dread the buzz of your alarm clock. That's not to say you'll welcome it with open arms, but it will no longer be the worst sound in the world. Interested? Then read on to learn nine easy ways to wake up happy. Or, at least, happier.