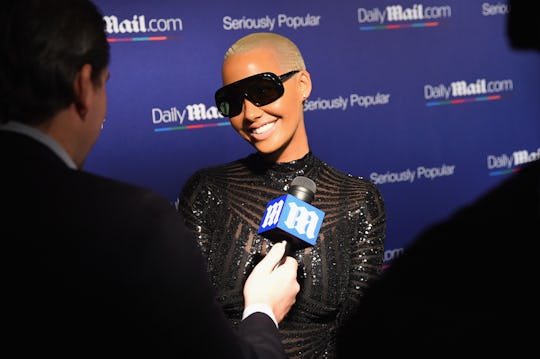 Nicholas Hunt/Getty Images Entertainment/Getty Images
9 Ways To Explain Sex Positivity To Someone Who Has No Idea What It Is
While being the most woke person in your circle of friends can be awesome, it's not necessarily the most easy position in the world. You can often find yourself explaining concepts to people who don't understand them or don't believe in them. Sometimes you may find yourself frustrated during these conversations. But you can find ways to explain sex positivity to people who don't quite get it, and you can prepare yourself for that conversation in a number of ways.
Much like explaining feminism, it's all in your approach. And in remembering that it takes all types to run this glorious world. Not everyone can be as woke as you, girl.
It can be a struggle to pass along a concept to people, whether they're your friends or not. Some people are uninterested, some people don't seem to have the time, and some people just flat out don't believe in feminism or sex positivity as concepts, let alone as important movements in our world. Remain calm — I promise you it won't always be this way. And in the mean time? Arm yourself with a few ways to handle the situation, and it'll be smooth sailing no matter who you're talking to.