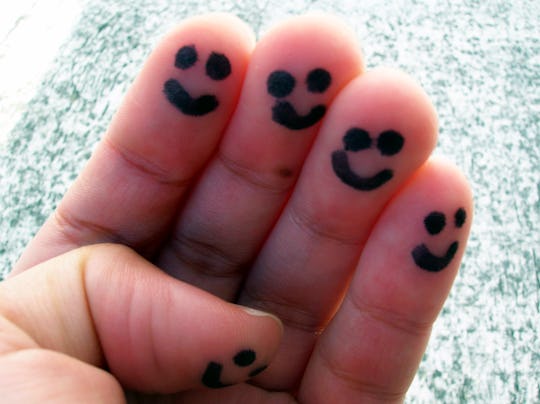 9 Ways To Stay Positive, Even When You're Having The Worst Day Ever
I don't know about you, but when people try to tell me that I should look on the bright side or think positive thoughts, I generally want to punch them in the face. Sometimes I just want to wallow in my misery, you know? And it's totally OK to wallow sometimes. We all do it. But other times, you just want to snap out of the funk you're in. Staying positive on a day when nothing is going your way is hard, but not impossible. There are some simple ways to stay positive, even if you're having a crappy day.
You know those days — you slept through your alarm, you have no clean clothes, you're out of coffee, you miss you bus, your boss yells at you about something that wasn't your fault, you step in a puddle in your suede shoes, and, to top it all off, you get catcalled as you're entering your apartment building. You're having a terrible, horrible, no good, very bad day. But you can start your day over any time you want. Turning a bad day around can be as simple as changing the things that we tell ourselves about the day.
Even if your way of staying positive sounds like, "Today will be over in three hours," that totally counts. Here are some other tricks for staying upbeat when the world has you down.