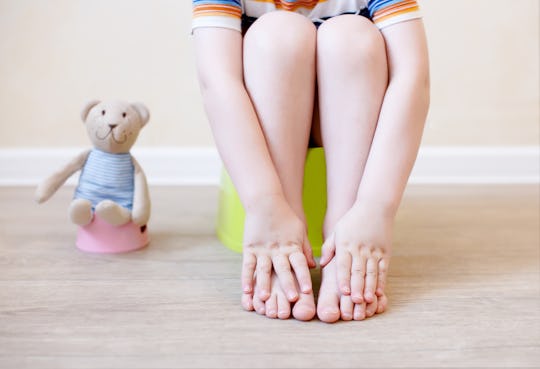 EvgeniiAnd/Fotolia
9 Ways Your Toddler Is Trying To Tell You They're Ready To Potty Train
It probably seems like just yesterday that you were holding a tiny baby in size one diapers. But just when you've mastered the art of "diaper-ing," your kiddo is ready to move on to bigger and better things; namely, potty training. Luckily for you, there are lots of ways your toddler is trying to tell you they're ready to potty train, making it easy to get the show on the road.
Although it's a phase most parents dread, I can speak from experience and say that having a potty trained kid is a whole new level of awesome. Less diapers mean one less thing for you do to, and one more thing for your child to add to their growing list of accomplishments. Yes, it can be stressful, and yes, you'll have the occasional accident, but potty training is a huge step for your little one.
However, waiting until your child is ready to potty train is key, according to Parents. Every kid is different and will want to potty train at different times, and that's totally ok. Forcing it never works. But listening and watching for these signs to pop up is your signal to start picking out the "big kid underwear" and over-exaggerating your enthusiasm about all things poop related.