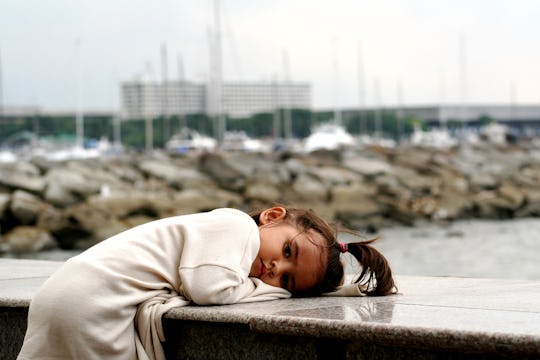 9 Ways You're Fat-Shaming Your Child Without Realizing It
Poor body image starts early, and often, it's unintentionally supported by well-meaning parents who are accidentally fat-shaming their children. Parents are their children's first teachers, and the messages kids receive in their home can have a huge effect on the way they view themselves. As parents being raised in the same world full of unrealistic beauty standards, it's easy for us to internalize the same messages we're trying not to pass down to our kids. But it's important to work on undoing that conditioning, because it's affecting the next generation.
Earlier this year, a study by Common Sense Media found that 80 percent of 10-year-old girls have been on a diet, and more than half of girls and one-third of boys ages six to eight want a body thinner than the one they have. Yikes! What this data implies is that we, as parents, have some serious work to do if we don't want to be part of the problem.
So what are some ways that you might be unintentionally fat-shaming your child? Here are some things to look out for, and to work on changing if you find them cropping up in your parenting style.