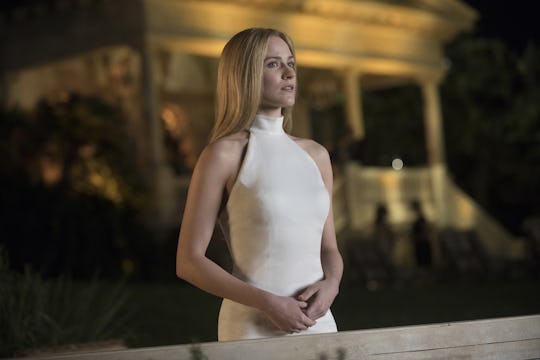 John P. Johnson/HBO
These 'Westworld' Season 3 Theories Could Take The Show In New Directions
If you were left more than a little perplexed by the Season 2 finale of Westworld, then you definitely weren't alone. The extra-long episode was packed with action and information, dispatching most of the major characters while delivering enough exposition and backstory to fill a book. After so many drastic changes, it can be difficult to imagine where the show can go from here — but these 9 Westworld Season 3 theories certainly try.
Every storyline finally came together in "The Passenger" as all of the characters journeyed to the Valley Beyond to discover the secrets the Forge contained. Some characters, like Akecheta and Teddy, went through the Door and into a bucolic, virtual afterlife. Others (specifically Maeve, Hector, and Armistice) may have been gone for good. Dolores jumped from body to body on her way to the mainland, and both her and Bernard came back to life so many times it was whiplash-inducing. Also? The Man in Black might be a host after all.
The Season 2 finale of Westworld upended everything fans thought they knew about the show and the characters. There's no way to know yet what direction Season 3 will take, but it's guaranteed to be a doozy. These theories attempt to make sense of it all.