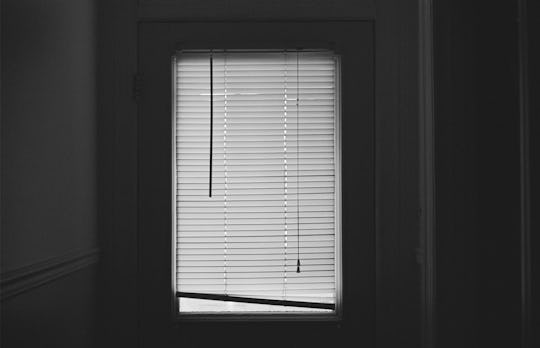 Pexels
A 3-Year-Old Died Tragically From A Window Blind Cord, & It's A Sad Message For Parents
A toddler died after a freak accident left her on a ventilator and in the ICU. The 3-year-old died after a window blind cord accident, and it's a sad message for parents everywhere that household dangers can go unnoticed. The child, Elsie, was the daughter of former-NFL running back, Reno Mahe. Mahe is currently the running back coach at Brigham Young University. According to a Facebook page made in support of the family that explains the incident, Elsie was playing at a friend's house when the accident occurred. Somehow, the child got the cord of a window blind wrapped around her neck, which suffocated her. The friend ran to tell her mother what had happened, at which time Mahe's mother, Sunny, promptly began CPR. She was then taken to a local hospital by Lifeflight.
At one point the family posted that she had started to breathe on her own again, but the damage to her brain from lack of oxygen was extensive, and she contracted an infection that doctors believe made it harder for her to fight the brain damage, according to CNN. She began having seizures, and was considered to be brain dead by Monday night. The Mahe family announced the child's death on Tuesday, and chose to donate her organs.
Unfortunately, what happened to Elsie Mahe is not uncommon: over the last several decades, hundreds have children have died as a result of injury from window blind cords, according to Parents For Window Blind Safety. Even when children don't die as a result of accidents involving window blind cords, they are often seriously injured, according to statistics from the Consumer Product Safety Commission.
Public service announcements have tried to warn parents of the dangers of window blind cords to their toddlers and young children for years, but since cordless blinds are more expensive, many families opt for the more affordable – if not more dangerous — version.
Not long ago, a home video made the rounds that showed a child being strangled by a window blind cord (WARNING: the video at the previous link may be disturbing or triggering to some). The kid survived, but it was an important lesson for parents on just how easy it is for kids to get wound up in the cords if they're playing near a window. While the video is devastating to watch, the story had a happy ending: the child is now 17 years old, happy and healthy; he and his family wanted parents to see the video, in hopes they would understand just how quickly it can happen.
As you can see in the video, his mother was filming him playing with his siblings, then she briefly turned around to grab the phone. It only took a split second, and when she turned back, he'd become tangled in the blind cord and was starting to suffocate. If a parent isn't in the same room as a child when the accident occurs, it takes just minutes for oxygen to be cut off to the brain and cause coma or death.
A GoFundMe set up by friends of the Mahes' to help with the costs of Elsie's care is still taking donations, which will now help cover the cost of funeral expenses. It's a somber reminder that even in the safety of a child's own home, dangers can be lurking.