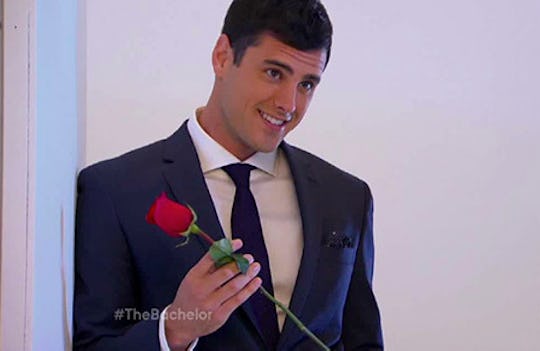 ABC
A New 'Bachelor' Promo Is Here, & It's Bringing Back A Familiar Face
Second chances do exist! If you got a little deja vu watching teasers for the next season of The Bachelor, it's not just you: Ben Higgins, aka "Perfect Ben," was a contestant on The Bachelorette last season when he was foolishly cast aside by Kaitlyn Bristowe, causing everyone's heart to collectively break. But, rejoice! A new promo for the show has arrived, and it reveals Ben Higgins is returning as the 2016 Bachelor — and people are flipping out.
You may remember Ben as the unassuming (and super handsome) software salesman on The Bachelorette, but in this new promo he looks debonair, polished, and poised. There are clips of him on dates in a hot air balloon, in a helicopter, under fireworks, in someone's arms, in someone else's bed...needless to say, the season is going to be full of surprises. The first one: The season's location. The second: What's going to happen with those twins? Yes, two of the women vying for Ben's heart are identical twin sisters. Seems dangerous.
Ben Higgins memorably confessed to bachelorette Kaitlyn Bristowe that he thought he was "unlovable," so this next season will continue the story of Ben's trying search for love and his journey to hopefully loving himself. In the promo contestants are raising wine glasses and saying, "cheers to the hottest man in America." If that's not an ego boost, I don't know what is.
Cheers, Perfect Ben! Your fans are ecstatic you're coming back.
Well, most of them.
Bachelor Nation is ramping up for another round of cutthroat competition for the coveted roses come Jan. 4, 2016. And while yes, that sounds so far off now, true love's worth it, right?
Image: ABC