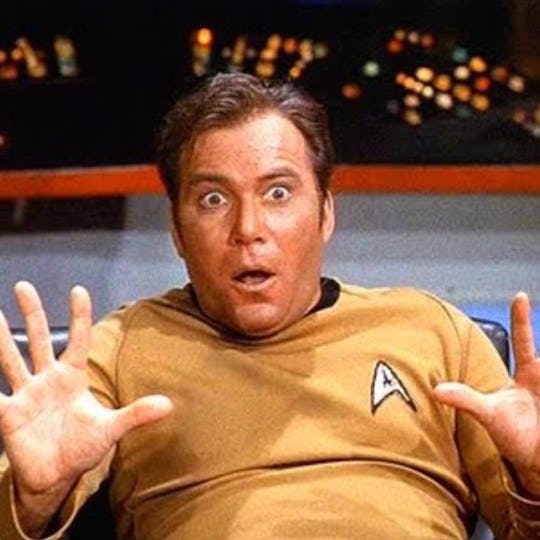 A New 'Star Trek' Series Is Coming In 2017 And Here Are 9 Things We Really Hope It Has
I was raised on Star Trek. My family was really into science-fiction, so I remember seeing many of the original Star Trek episodes in syndication on Saturday afternoons with my dad. We saw every movie as it came out in the theaters (including The Wrath of Khan, which left me permanently scarred, and wary of wet willies), and my enthusiasm has never waned. That why, when I heard about the announcement that a new Star Trek series would be premiering in 2017, I got pretty excited. It's been a long time, fellow Trekkies. Too long.
It's early in the game, but with the 50th anniversary of the original series approaching in 2016, you can bet that CBS All Access—the digital channel that will be streaming the show—will be giving the new series everything they've got. And the plan is to introduce new characters, so tabula rasa, my friends. The world is our oyster, what a time to be alive, etc.
So what's on my bucket list for the new series? Well, a combination of the ideals that have made Star Trek such a timeless franchise, some fantastic actors that can help bring back the intelligent, scientific exploration of the galaxy that so many people loved, and some fun throwbacks. Because what's Star Trek without throwbacks? No Star Trek of mine, that's for damn sure.