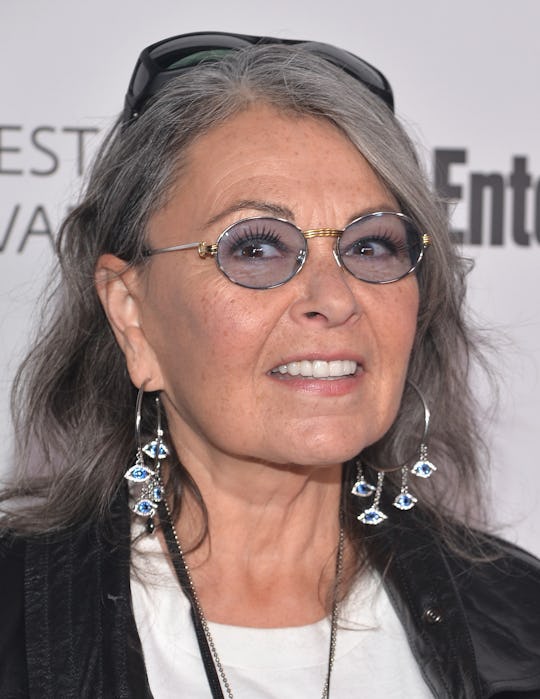 Alberto E. Rodriguez/Getty Images Entertainment/Getty Images
A 'Roseanne' Revival Is Officially Happening
Roseanne was a show that felt incredibly ahead of its time: unapologetic and genuinely hilarious, it was one of the few shows at the time of its premiere that really felt like it reflected something real about life. It was a show powered by the female comedian who inspired, created, and starred in it, and it has left a lasting impact on everyone who watched it. Unfortunately, Roseanne went off the rails in its last few seasons, particularly after its central blue collar family won the lottery – taking away from one of the most important factors of the show. The series finale is something I simply will not speak of. But now there's a chance to revisit the series and maybe adjust some of the things that went wrong, because a Roseanne revival is happening.
While the revival is in its earliest days and the details are still being worked out, the situation looks promising. Roseanne would be back as an eight episode limited series, similar to the upcoming Will & Grace revival. However, it's not clear yet where the Roseanne revival will air. It might return to ABC, the network that was its home for nine years, but it could also end up on a streaming platform like Netflix. The good news is that many of the original stars are totally game to return. They just want it done right – which is something fans would certainly agree with.
Though it finally seems to be coming to fruition, the idea for a Roseanne revival has been floating around for a while. In 2009, Roseanne Barr wrote a post on her blog that neatly summed up where she imagined all the characters would be many years later. The results, which were mostly promising, included gems like, "Roseanne and Jackie open the first medical marijuana dispensary in Lanford, Illinois and pay off the mortgage before the house is foreclosed on" and "Dan shows up alive after faking his death."
Then in March, John Goodman and his TV daughter Sara Gilbert reunited for a Roseanne skit on The Talk, which was when Goodman made it clear that he was down for a revival. Gilbert agreed, adding, "Your only fear is that you don't want to do a bad version, right? Because you don't want to damage what's been done, but I think, yeah, I think it'd be amazing." Hopefully if and when it returns, Roseanne will still be the same show so many fans loved.
It definitely sounds like everything is falling into place. The Roseanne revival is officially something you can start looking forward to.