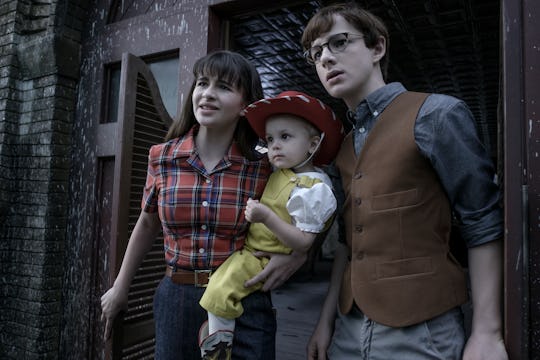 Eike Schroter/Netflix
'A Series Of Unfortunate Events' Theories Will Get You Excited For Season 3
Now that the second season of A Series of Unfortunate Events has ended, fans might have a long wait before the third (and final) season premieres. But that just gives them plenty of time to speculate about what might happen next, and these ASOUE Season 3 theories prove that viewers have a lot of ideas about the direction the show might take in future episodes.
That's partially because ASOUE has a clearer roadmap than other shows thanks to the book series its based on. It has stuck very closely to its source material throughout both seasons, and there's no reason to assume it won't continue to do so as it heads towards its last stretch of episodes. But while the books give the audience a hint about what's to come, there's always a chance that the show will alter things or add some unexpected moments.
Season 2 ended on quite a few cliffhangers. A mysterious woman played by Allison Williams arrived at the burned-down carnival the Baudelaires had just left, with the narration implying that she was connected somehow to the Snicket family and the strange sugar bowl everyone had their eye on. Meanwhile, the Baudelaires had landed in one of the most precarious positions they'd been in yet: Violet and Klaus were careening off a cliff, and Sunny was trapped with Count Olaf and his troupe.
It will take something major to get the Baudelaire children back on track, and these Season 3 theories try to answer any questions viewers had at the end of the second season.