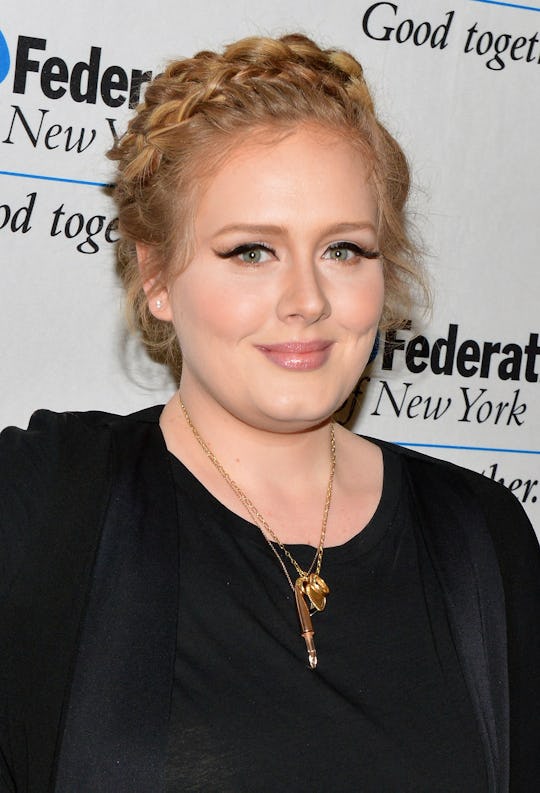 Slavin Vlasic/Getty Images
Adele's Making Her Acting Debut On The Big Screen, & It Can't Come Soon Enough
Sometimes being a chart-topping — and award-winning — songstress isn't enough, and it seems that may be true for Adele. Just two weeks after ending her three-year hiatus with the release of "Hello," it seems Adele is in talks with director Xavier Dolan to make her acting debut in his upcoming film. While we don't know much about the project, The Death and Life of John F. Donovan, we do know it will be spearheaded by Dolan, the 26-year-old French-Canadian director who was the genius behind the music video for "Hello." Filming is slated to begin filming in April 2016, and although there have been no official announcements, the Screen Daily has reported Dolan could see Adele acting in a small supporting role.
Adele has expressed interest in acting before. In a recent interview with KissFM, Adele said:
I'm sure I'll get some flak for this, but I actually would like to act after working with Xavier. Would be in a film for him, definitely.
While Adele is not expected to record any original music for The Death and Life of John F. Donovan, having her appear alongside Susan Sarandon, Kathy Bates, Jessica Chastain, and Game of Thrones actor Kit Harington (swoon!) would be a dream!
And because it's Adele... well, you can bet the Internet is pretty pumped over this one.
If "Hello" showed us anything (besides how seriously addicted we could become with playing one single video on repeat, over and over again), it was that Adele definitely has a range of emotions — and knows how to work the camera. Here are just a few of the "expressions of Adele:"
Soulful & Contemplative Adele
Distraught, Single Tear Adele
Dramatically-Sing-Up-To-The-Sky Adele
And if these clips from her recent music vid are any indication of her acting chops, we can't wait to see what she'll do on the big screen.
Images: Slavin Vlasic/Getty Images; Giphy