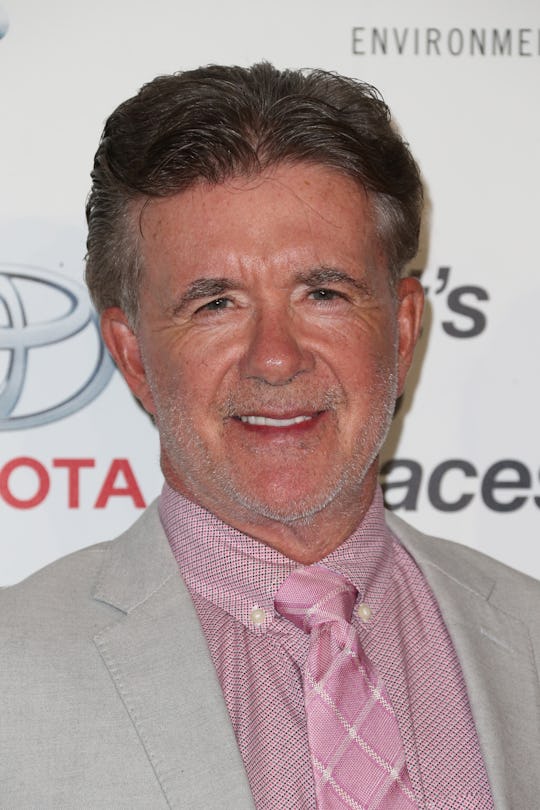 Frederick M. Brown/Getty Images Entertainment/Getty Images
Alan Thicke Quotes On Parenting Show The TV Dad Cared So Much About His Children
On Tuesday, Hollywood lost a legend with the death of Growing Pains actor, Alan Thicke. Thicke reportedly died at 69 while playing hockey with his son, Carter. Thicke lived a long life as a well-known TV dad. Through the years, Thicke has played a lot of influential roles, but he is most likely best known for his role as Dr. Jason Seaver in Growing Pains. His years as a patriarch have allowed the actor to say quite a lot when it comes to raising humans. Seriously, take a look at some of Alan Thicke's best quotes on parenting to see just how much he was able to add to the conversation.
Thicke, himself, was a father of three boys. His most known son, Robin Thicke, is the Robin Thicke (of "Blurred Lines" and other R&B fame). His other two sons, Brennan and Carter, are equally talented men. TMZ reported, sadly, that Thicke was with his son Carter when he had the heart attack. There is no doubt that Thicke was a caring father who loved his sons, and his quotes about being a father (TV and otherwise) prove just that. While he'll be missed, these quotes will live on forever, and could pave the way for parents in the future.
The father of three was very honest about his dreams for his kids. Thicke was a huge proponent of physical fitness, but he was also always rooting his children on to be successful. In a Huffington Post interview in 2014 based on his parenting, Thicke said of himself as a father:
My kids would say too laid-back, permissive and trusting. I was not strict at all and occasionally that bites you in the butt. But generally speaking, I'm pretty happy with my kids.
In the same Huffington Post interview, he said of his son Robin, who was going through a separation with his wife at the time:
My advice to Robin is listen to your heart, do what you feel. Follow your heart in love and marriage as you would in careers and you'll be fine.
One of the most standout quotes from the Q&A interview might be the quote when he describes just how close he is with his three sons. Interviewer Caroline Presno asked the actor, "How much or little involvement do you think a father should have in their adult children's lives?", an interesting question, especially for a man who made a huge leap in his career playing a dad. His response?
... My relationship with my sons is very close. I'm in touch with or engaged with at least one of them every single day. Worst case scenario it's every third day for any one of those kids.
Sounds like he really was the TV-dad and real dad we all hoped he was, right?