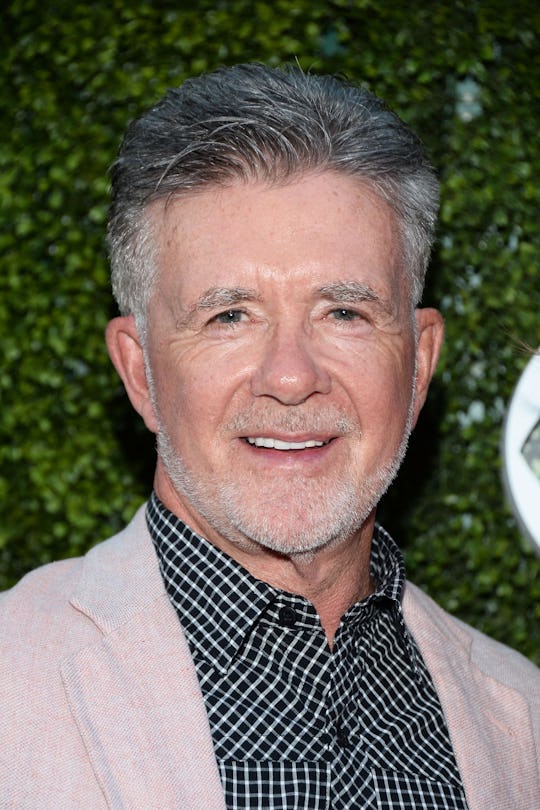 Matt Winkelmeyer/Getty Images Entertainment/Getty Images
Alan Thicke's Hockey History Was Impressive & Long-Standing
Just when you think 2016 couldn't possibly be any less bearable, it was revealed by TMZ that Growing Pains star Alan Thicke has died of a heart attack while playing hockey with his son. The actor was only 69 years old, which makes the whole thing even more heartbreaking. The news was later confirmed by his publicist, who told ABC News of his passing. It's a tragic turn of events to say the least, to be taken from this world so suddenly, especially when you consider that it occurred while he was participating in his favorite pastime. For those of you unaware of this, Alan Thicke has an impressive hockey history that extends throughout the decades of his equally impressive career.
Not only was Thicke an adamant fan of the sport (he loved the Kings above all else), but he also enjoyed playing from time to time and was even close friends with none other than the greatest NHL star of all time, Wayne Gretzky. "Alan was a mentor," Gretzky told Grantland.com in an interview back in 2014. "He really guided me as far as things I did away from hockey, whether it was hosting Saturday Night Live or being a special guest on Canadian TV shows. You know, Alan is one of the most talented people I've ever met. He's one of the most talented people in North America. And for someone like that to give you guidance is special."
And the feeling of respect was mutual. In fact, Thicke was even a bit of a matchmaker between Gretzky and his now-wife Janet Jones. Thicke and Gretzkey went to a Celtics-Lakers playoff game back in 1987 and the sparks flew instantly when Gretzkey ran into Jones at the game. And Thicke wasn't shy about taking his fair credit for making that union happen. "A year later, they got married," the actor said during that same interview with Grantland.com "So I'll take credit for nurturing that relationship."
Speaking of nurturing relationships, Thicke is also at least partially responsible for Gretzkey making the trade over to the L.A. Kings due to his connection to Bruce McNall, the former owner of the team. Thicke was one of the few people coming to the games back then and the two of them became close. So close, in fact, that Thicke served as the middle man between McNall and Gretzkey during contract negotiations. So for Thicke, he didn't just enjoy hockey as a hobby — it was a profound part of his life and, from what I can tell, that passion had a great impact on the history of hockey itself.
So while most of us (myself included) will look back on the actor with fond memories of his unforgettable moments on the small screen, just know that the hockey community will feel forever in his debt. He helped to make hockey popular outside of Canada, proving that one man can truly make a difference.