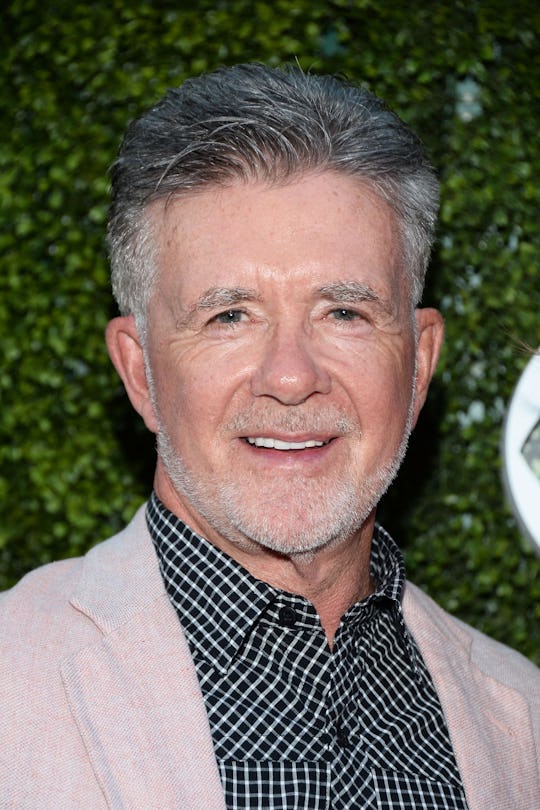 Matt Winkelmeyer/Getty Images Entertainment/Getty Images
Alan Thicke's Last Tweet Proves The 'Growing Pains' Star Will Live On Forever
On Tuesday night, it was announced that Growing Pains patriarch, and famous actor, Alan Thicke had died at 69. According to TMZ, the actor died from a heart attack which he had while playing hockey with his son, Carter. The news is incredibly sad, especially for fans who grew up watching him portraying one of his most known roles, Jason Seaver on Growing Pains. But, it is Alan Thicke's last tweet that essentially confirms that his star power, and impact on Hollywood, will live on forever.
Most recently, Thicke portrayed not a father, but a grandfather on the second season of Fuller House. In the second season, DJ (Candace Cameron-Bure) was met with a rather shocking game night parter, Crystal's grandfather who was enthusiastic (let's say) about playing with DJ. Cameron-Bure, a mainstay in the Full House ether, is actually the sister of Kirk Cameron, who played the son to Thicke's Mike Seaver on Growing Pains. Pretty crazy how the world of Hollywood is completely connected. Beyond his recent role in Fuller House, the actor also just appeared in NBC's This Is Us. Basically, despite being a fan-favorite in the '80s, he was still a very popular in huge hits of today (hello, How I Met Your Mother, fans).
Thicke's last tweet, as seen above, proves one thing concretely. It's funny, and it's very, very Thicke. The man knew comedy and the tweet proves that. (And, the tweet also proves that Thicke knows how to support the projects he is in. Even though his role was short and sweet, you can't say he isn't passionate about his experience and the hard work the other cast members put into the show.)
Fans will, luckily, be able to enjoy Thicke's work for many years to come. While we may not, sadly, see him take on new roles, there is no doubt that he has left a mark on the TV landscape. He played such a pivotal role in the parenting landscape of TV, that his mark is something that fans (and newcomers) will be thankful for for years to come.