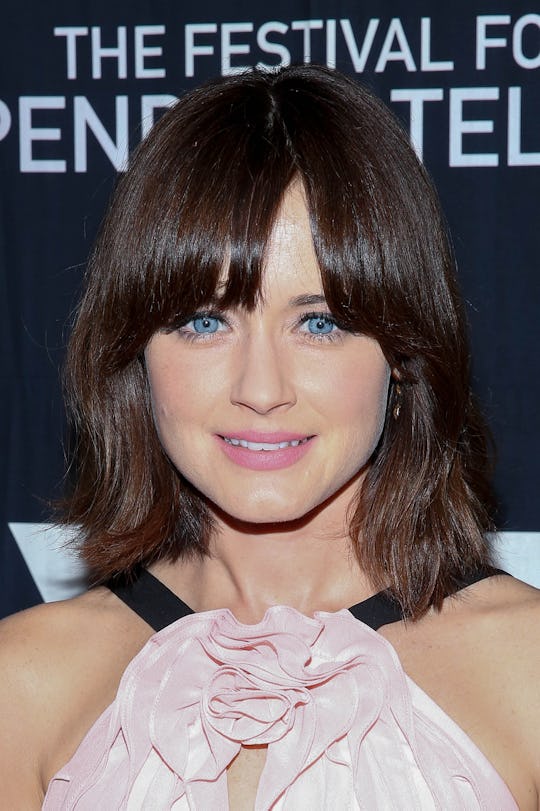 Rob Kim/Getty I{mages
Alexis Bledel Could Be Pregnant, & The Internet Is Freaking Out Over The Thought Of A 'Gilmore Girl' Baby
So this is pretty big news: Alexis Bledel and husband Vincent Kartheiser might be expecting their first baby! Entertainment site Celebuzz reported on Tuesday that a source confirmed that the former star of Gilmore Girls is pregnant and Kartheiser, former star of Mad Men couldn't be happier. The unnamed source is reported as saying that the couple was trying to keep the news to close friends and family. Well, so much for that!
Bledel and Kartheiser are known for keeping huge news like this on the low for as long as possible. Last year, the couple managed to keep their June wedding a secret for weeks, finally allowing Bledel's rep to confirm the ceremony to People magazine in early August.
As you might expect, fans of both shows are going crazy over the news. It was only weeks ago that we heard the entire Gilmore Girls cast might be coming back to the small screen in a series of mini movies (thanks for that, Netflix). But a Rory Gilmore/Pete Campbell baby? That's too much for a Tuesday afternoon. Here are a few fans who took to Twitter to lose their minds over the news.
Yeah, that kid is guaranteed to be pretty darn cute.
Image: Rob Kim/Getty Images