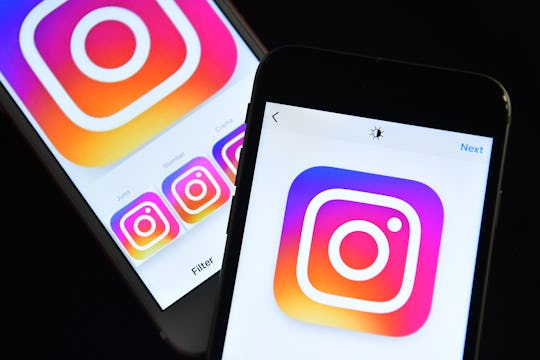 Carl Court/Getty Images News/Getty Images
All The Ways Instagram Stories Is Better Than Snapchat
Whenever a social network does anything new or different, you can really get a good look at how crazy obsessed your friends and family are with whatever platform they're crushing on. Like listening to your selfie obsessed friend talk about all the ways that Instagram Stories is better than Snapchat is a good way to know that she probably never had any intention of learning how to use Snapchat (just admit it). Really, Instagram did just straight up copy Snapchat's defining feature, Stories, but many users and experts say that Instagram's version is simply better than Snapchat. Before you get all riled up, Snapchat lovers, hear them out.
First of all, there are also a lot of ways they are similar, according to The Verge. Both allow up to 10 second clips and remove your story after 24 hours. You can see who watches your Story and DM with your friends. Both also let you customize your Story with filters, text, and let you draw with a "marker." But Instagram even does some of those things better — like there are more marker options in Instagram to fulfill your every desire, unless you want a flower crown, then you have to head to Snapchat. Also, Snapchat shows you who screenshots your story and Instagram doesn't. There are other things too.
You Know What You're Getting
This is a mini change, but if you feel like you just get Instagram Stories better than those on Snapchat, that's because the navigation makes it very clear whose story you're watching. There's also the progress bar up top, so you know how much longer you have to be there watching and if you really liked it, you can pause and rewind to catch what you missed. That's a huge bonus.
You Don't Have To Do Anything
Snapchat just assumes every time you open the app, you want to create a story, so you have to swipe past the camera to start browsing. But Instagram has always been about a mix of users who create, those who just creep, and those who are a little mix of the two. On Instagram, it's easy to browse without sharing your own stuff, like it's always been for photos.
You Know Who's Looking
Snapchat lets you see who viewed your Story, but the user has to go into each one separately to get a more detailed view of who has seen what. If you want to see your Instagram numbers, all you have to do is swipe and it gives all the data right there — if you run an Instagram for a professional reason or for a brand, this is more useful
And that's sort of just it: Instagram Stories is more useful than Snapchat. There are more people on Instagram and it's now all in one place. One doesn't have to Snapchat something and then post a screenshot or something on Instagram. Users can create a story, export a still to their profile and they're done. It's all around more convenient. But it depends on what you like.