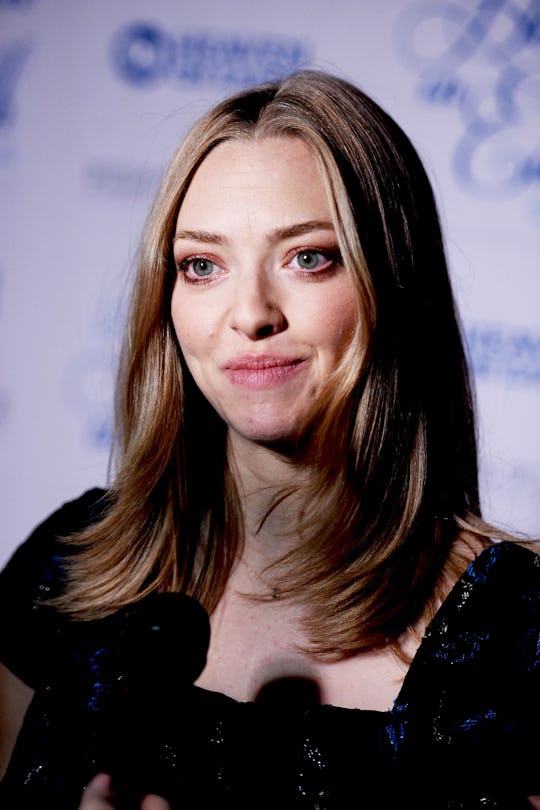 Matt Winkelmeyer/Getty Images Entertainment/Getty Images
Amanda Seyfried Isn't Afraid To Call Out Sexism
Amanda Seyfried has been one of the coolest actresses in Hollywood ever since her turn as cousin-kissing, weather-predicting Karen in Mean Girls. But beyond her acting skills, there's another big reason to love her. Amanda Seyfried, through her most feminist quotes, has shown time and again that she's interested in using her public platform to speak up about issues important for women.
Seyfried has particularly been a vocal critic of the Hollywood wage gap that affects so many actresses, who tend to get paid much less than their male counterparts. The practice has been allowed to proliferate for so long in part because of the silence surrounding it. Recently, though, some actresses have started speaking up. Seyfried was one of the most notable.
In an interview with The Sunday Times, Seyfried called out unfair payment practices, saying,
A few years ago, on one of my big-budget films, I found I was being paid 10 percent of what my male co-star was getting, and we were pretty even in status... I think people think because I'm easygoing and game to do things, I'll just take as little as they offer. But it's not about how much you get, it's about how fair it is.
She went on to note that sometimes taking a stand on equal pay meant losing a role, saying,
You have to decide if you're willing to walk away from something, especially as a woman.
Beyond speaking up about the wage gap, Seyfried has noted that she's particularly interested in taking roles in movies that feature lots of strong female characters. In an interview with The Morning Call about her latest movie, The Last Word, she said she liked that "it had such a female-centric plot," and that she got to work alongside an iconic co-star, Shirley MacLaine.
And speaking about MacLaine, Seyfried showed that she's well aware of the power of positive female role models, especially when women are often taught to apologize for themselves, saying,
She believes what she believes and is not apologetic about it. And for someone like me who is very apologetic and judgmental of myself, [she was a revelation]... Actually, for females everywhere, it's so great to see someone so strong. She's a better human than an actress, and that's saying a lot.
Seyfried is due to give birth to her first child with fiancé Thomas Sadoski soon. Given how outspoken she's been about women's issues, it seems likely that she'll be raising a kick-ass little feminist.