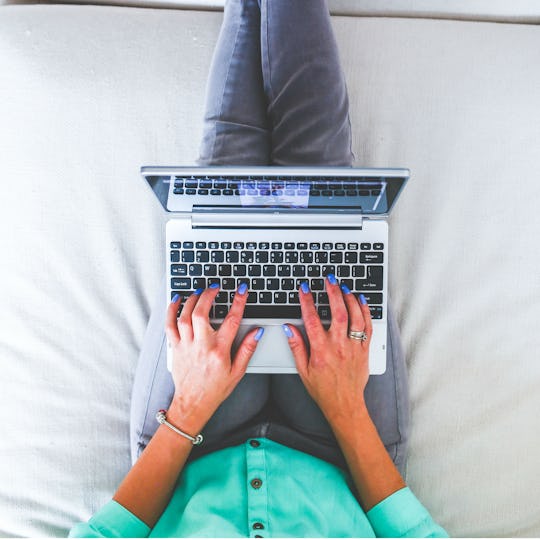 Amazon Black Friday Deals Are Early This Year & These Are The Ones You Need To Get In On
Waiting until after Thanksgiving to start shopping is the worst, right? Well this year, someone heard our money-saving prayers. This year, the Amazon's Black Friday deals have arrived a full week before we stuff ourselves into overcrowded malls (yay!) and at the same time gives us the luxury of shopping from our sofas (double yay!). The deals, which are rolling out starting this week all the way through November 26, feature a curated mix of items from across the site's departments, including deals for each day of the week, lightning deals to scoop up as fast as you can before they're gone, and a veritable treasure trove of savings and sales that are enough to make your head spin (in a good way).
Although Amazon's present to the world may initially sound fun, browsing through mazes of countless pre-Black Friday savings is likely to overwhelm you while you're still planning that huge holiday meal known as Thanksgiving coming up. Additionally, you probably just don't have the time to paw through the insane amount of deals to make sure you're getting the best ones and aren't passing up on any, either. Not to worry — to that end, we've come up with a list that'll help home your focus in on only the most important deals. Take advantage of these sales, and you won't have to freak out over missing out on discounted presents for the holidays or (duh) yourself.
Baby Accessories
There's never a moment when a mom doesn't need more of these. Save big with up to 20 percent off car seats and strollers and select toys, and if you have two little ones, a free second seat with a purchase of a baby jogger for a limited time.
Tech
For those looking to upgrade their gadgets this year, Amazon's deals for up to 40 percent off high-resolution computer monitors, up to 50 percent off computer speakers, and up to 60 percent off certified refurbished computers, tablets, cameras, phones and more can't be beat.
Clothing
Stack up on seasonal essentials with 50 percent or more off leggings, up to 60 percent off sweaters, and up to 70 percent off winter coats.
Beauty
Heck yes to 25 percent off beauty tools, up to 20 percent on beauty essentials like make up, skin care, and hair products, and up to 25 percent off electric razors.
Kitchen and Home Accessories
Get all those perfect little extras that work as great presents, too, like towels for 30 percent off, crock pots for 40 percent off, and coffee makers for up to 40 percent off.
Wine
When they said deals on essentials, they meant essentials. There are a plethora of wine packs for up to 20, 30, and 50 percent off, with just one cent shipping.
Images: Kaboompics/Pexels; Amazon.com (6)