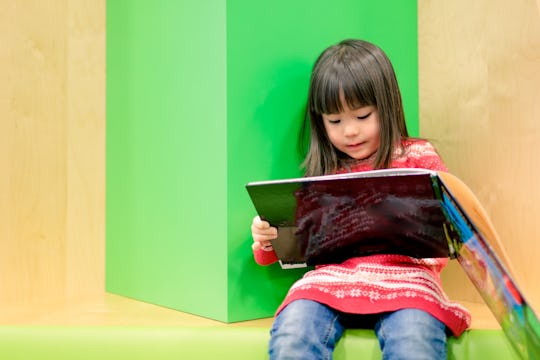 Benoit Bruchez/Shutterstock
Amazon's Subscription Boxes Of Children's Books & STEM Toys Are Legit Awesome
There are a lot of great reasons why subscription boxes are great: The excitement of discovering new brands and products, the convenience of having items curated for you, and if you're gift shopping, the fact that you're getting someone a gift that keeps on giving. Kids and adults, for the most part, enjoy receiving curated boxes, and if you're a Prime member, there are a few Amazon subscription boxes for kids (and one upcoming for women) that may intrigue you.
I'm a frequent Amazon shopper, but Amazon's in-house subscription services only recently came on my radar while attending the 2019 Mom 2.0 Summit in Austin, Texas, where Amazon was a premier sponsor. For bookworms, there's the Prime Book Box that delivers books for babies and children up to age 12. Playful kids will love receiving a new toy in the STEM Club box every one to three months; parents will appreciate that their kid is engaging with a STEM toy that's designed to educate and entertain. For tablet users, there's FreeTime Unlimited, a digital subscription service that offers thousands of age-appropriate programming. And for women who love clothes and accessories, Prime Stylist (a subscription service of a curated box of clothes and accessories) is currently being tested, according to Investor Place.
Full disclosure, I'm not a huge fan of the subscription model in general because I'm never happy with everything in the box and the return process (if available), is not quite... stress-free. However, I've always had a seamless experience making returns to Amazon (and I've sent back a lot of packages in my years as a Prime member), so as a mom who doesn't need anything else added to her place, I'm more inclined to try these services because I'm not fretting about the return process.
Whether you're all about that subscription box lifestyle, or you're the type of customer who won't try it if you can't return it, here are some offerings from Amazon to explore.