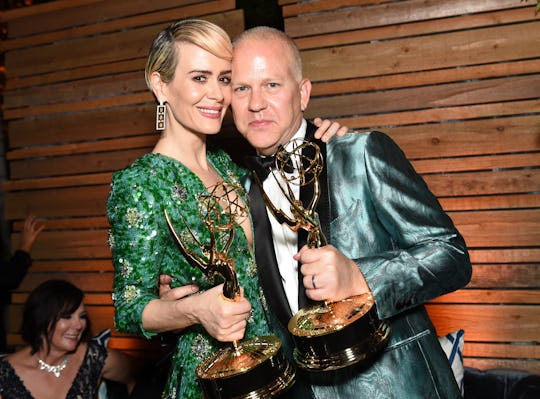 Emma McIntyre/Getty Images Entertainment/Getty Images
'American Crime Story' Season 4 Has Been Announced
The People v. O.J. Simpson: American Crime Story was an undisputed hit, earning acclaim from critics and fans alike, as well as scooping up more than a few awards. It explored a story everyone already knew in a way that made it seem fresh and exciting all over again. It was a given that the show would get another season, but fans of the series received an unexpected boon: the next three seasons of the show have been confirmed even before Season 2's premiere. American Crime Story Season 4 was announced way ahead of schedule and it will tackle another headline-grabbing story that audiences are very familiar with.
American Crime Story will share the anthology format that made its sister series American Horror Story such a success, with every season delving into a different topic. However, ACS doesn't share AHS's obsession with keeping its seasonal topics a mystery, and the major stories of seasons two through four have all been made public knowledge. American Crime Story Season 2 will explore the impact of Hurricane Katrina, while Season 3 will cover the murder of Gianni Versace in 1997. Season 4 will also stick with the show's recurring theme of major news stories of the 90s by focusing on the Monica Lewinsky scandal.
Much like the case that shaped American Crime Story's first season, the White House sex scandal was a major moment in modern American history. Both Season 1 and Season 4 share inspiration in other ways, too; like Season 1, Season 4 will be based on another book by Jeffrey Toobin, A Vast Conspiracy: The Real Sex Scandal That Nearly Brought Down A President.
A few details have already emerged about Season 4 despite the fact that production hasn't yet begun (the season will start filming at the end of 2017). Ryan Murphy confirmed some casting by promising that Sarah Paulson would be making an appearance in the season, though he specified that she would not be playing Hillary Clinton; another actor, who was unrevealed, was being considered for that role.
Murphy also made it sound like the Clintons might not have as large a role in the show as one might expect, because the season would spend most of its time focusing, in his words, on "the mechanizations behind the scenes to try and get [Bill Clinton] impeached."
However, it may be a long wait before the story materializes on screen. Season 2 isn't expected until 2018, which means Season 4 is still a long way off.