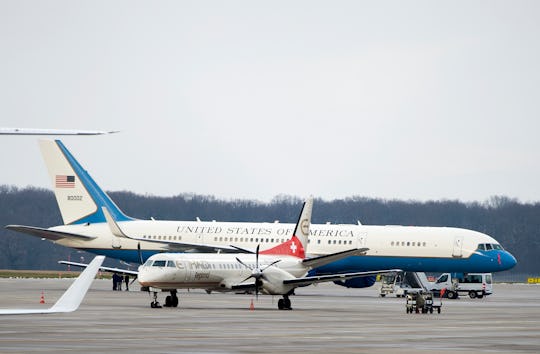 RICHARD JUILLIART/AFP/Getty Images
Americans Freed By Iran Are Finally On Their Way Home & Their Stories Are Incredible
On Saturday, nuclear sanctions against Iran were lifted, prompting Iran to free five American prisoners who had previously been unlawfully detained. The prisoner release comes on the same day that International Atomic Energy Agency confirmed that Iran had completed the necessary steps to begin implementation of President Barack Obama's Joint Comprehensive Plan of Action, otherwise known as the highly controversial Iran Deal. On Sunday, Obama credited the release to "smart, patient and disciplined approached to the world."
"This is a good day," said the president, in a statement from the White House. "Once again we're seeing what's possible with strong American diplomacy."
The release of the five hostages has prompted many additional questions. Who were the five American captives released by Iran? When will the five American captives arrive home? What were the conditions of the American captives' released? The answers, like the Iranian deal itself, are complicated and multifaceted.
According to The Washington Post and a senior administrative official of the president, three of the Americans were flown out of Iran on Sunday, after a short delay. The Americans were then taken to Switzerland and a United States military installation in Germany for medical inspection before finally being allowed to come home. A White House representative explained, "We can confirm that our detained U.S. citizens have been released and that those who wished to depart Iran have left", suggesting that those released who did not get on a plane did not wish to leave Iran immediately.
The United States initially offered clemency to seven Iranians — six of whom are dual U.S.-Iranian citizens — who were convicted or awaiting trial in the United States, in exchange for the American prisoners. In addition, the U.S. agreed to removed charges and drop Interpol red flags on 14 Iranians, all awaiting extradition (although it would have been highly unlikely that any of the would have been successfully or willfully extradited by their country).
As the world watched the Americans travel from country to country on their final journey home, social media was abuzz with questions about their identities. Here's what we know about them and their incredible stories.