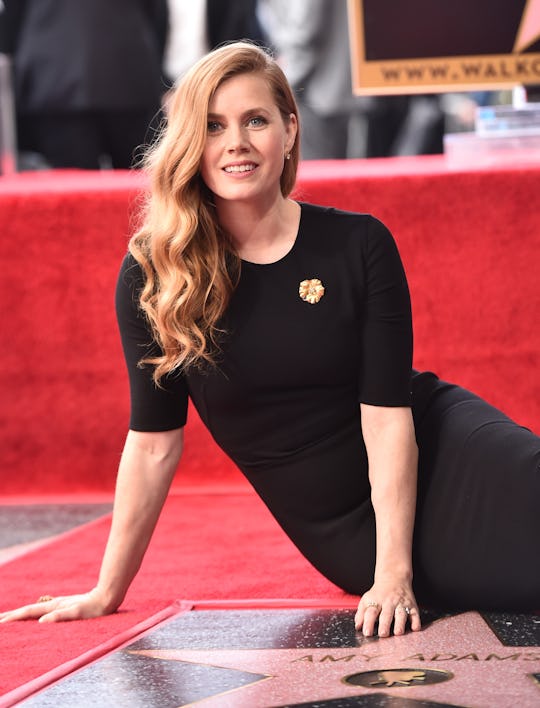 Alberto E. Rodriguez/Getty Images Entertainment/Getty Images
Whoops! The Oscar Nomination List Was A Mess
There was some confusion on the Oscar website when the list of nominees for the 2017 Academy Awards was posted. Despite the fact that she didn't earn a nod this year, Amy Adams' name appeared on the Oscar nomination list, instead of Ruth Negga's, in the Best Actress category. The mistake has since been rectified, with Negga returned to her rightful place amongst the nominees, but that doesn't account for why it happened in the first place.
It could be just a glitch or a typo or perhaps Adams was close to gaining a nomination but didn't quite make the cut, and whoever was compiling the list for the Oscar site make an error when inputting the data. Many people did anticipate Adams being nominated for either Nocturnal Animals or Arrival (which was the film that appeared on the site), but that doesn't quite account for why her name was there in place of Negga's. A similar blunder resulted in Tom Hanks' name being included on the Best Actor list when he wasn't nominated, but he didn't take anyone else's spot; his name was merely there in addition to the other nominees.
Romper reached out to the Academy for comment, but did not hear back at the time of publication.
Some have speculated that if it wasn't an error, then perhaps a last-minute switch resulted in the mixup. No matter what resulted in the mistake, it seems like an odd misstep, especially when the awards season has been plagued with other mixups, like the repeated conflation of Hidden Figures and Fences into Hidden Fences. It's certainly a confusing and inexplicable error, but while there has been no comment on it yet, perhaps the Academy will provide an explanation eventually.
Adams has been nominated for Best Actress five times already, which was partially why so many anticipated her earning another nod this year. However, this is Negga's very first nomination for the critically-acclaimed Loving – and it's also the only nomination the film itself got despite how well-received it was. Considering this is Negga's first shot at an Oscar and would have been Adams' sixth, Adams can probably handle the so-called snub; she's had chances before and she'll likely have chances again.
Negga's nomination was truly deserved, and it would be unfortunate if an issue like this detracted from celebrating her success. Even if there's no clarification on what caused the error, at least it has been fixed and there can be no more confusion.