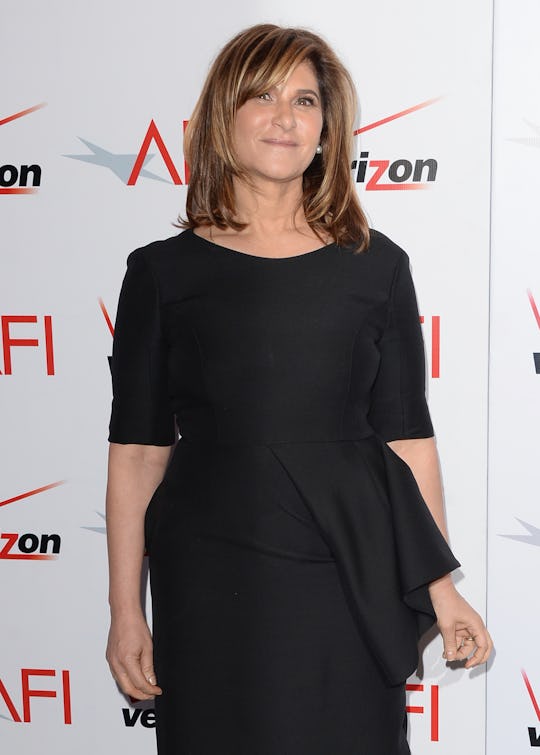 Jason Merritt/Getty Images
Amy Pascal To Produce 'Crash Override' Adaptation, Based On Zoe Quinn's Gamergate Memoir, & It May Even Star ScarJo
Looks like Zoe Quinn's explosive memoir, Crash Override: How To Save The Internet From Itself, will be coming to a theater near you. The book, which is set to be published in September 2016, chronicles the video game designer's firsthand account of what it was really like to be at the center of the Gamergate controversy that dominated headlines in August 2014, and exposes the pervasive sexism that Quinn says rules the gaming world. According to Deadline, the Crash Override film adaptation will be produced by Amy Pascal, and possibly star Scarlett Johansson. 
While nothing's set quite yet in terms of its lead actress (Johansson still needs to officially sign on — a number of actresses are said to be in consideration, Deadline reports), it's safe to say Pascal will most likely do this one justice. For one, everything Pascal touches basically turns to gold; which I can only hope continues with 2016's Ghostbusters reboot, too. But also, as the former chairperson of Sony, Amy Pascal is no stranger to public controversy herself. I mean, let's just recall the mess she wound up in last year when her emails were linked after Sony's server was attacked. If you ask me, she seems like just the right person to bring Quinn's story about misogyny in the gaming world to the big screen.
And it looks like Quinn is pretty psyched about that herself. Here's the game designer's own announcement about her soon-to-be-published book, plus the fact that it's going to be turned into a movie:
According to Deadline, Quinn sold her movie about Gamergate based on a proposal called Control Alt Delete, which tells the story of how Quinn, creator of the interactive game Depression Quest, was bullied by a digital mob when a blog post by her ex-boyfriend went viral. She told the outlet:
Gaming and internet message boards used to be niche interests, mostly for young men. In the past few years, however, they've gone mainstream. Millions of people — including women and other marginalized people — have taken an interest in the platforms, image boards, and discussion forums that once belonged by default to a much smaller population.
Crash Override was purchased by Touchstone (an imprint of Simon & Schuster), and already has some stellar female screenwriters on board: Rebecca Angelo, Lauren Schuker Blum, and Rachel O'Connor of Entertainment 360. And if ScarJo really does sign on... well, that's one movie I won't be missing once it gets released. 
One thing's for sure — both the book and the film are going to be game changers for gamers everywhere. 
Image: Jason Merritt/Getty Images