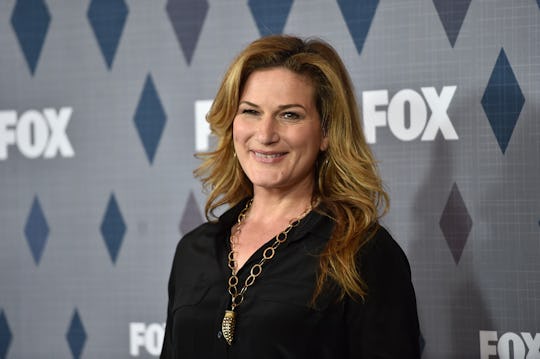 Alberto E. Rodriguez/Getty Images
Ana Gasteyer As The Principal In 'Grease: Live!' Is The One Thing The Internet Didn't Know It Needed
The country sang, danced and hand-jived their Sunday night away, as the long-awaited Grease: Live! aired to the delight of millions. While there were some disappointments during the show — the writers didn't change outdated lyrics like "did she put up a fight?" in the beloved song "Summer Nights" — there was one pleasant surprise that definitely did not go unnoticed: Ana Gasteyer was Rydell High's principal, and the internet couldn't handle it.
Not only was the casting spot-on, but Gasteyer's lines were delivered with the poise, precision, and comedic timing of a seasoned vet (which, clearly, she is). Gasteyer spent six seasons on Saturday Night Live, and it took no time at all for viewers across the country to remember why. Whether she was harmonizing with Boyz II Men or delivering hilarious lines like, "And we all know, nothing makes a cheerleader more nervous than being late," it was obvious that we've been missing Ana Gasteyer on live television for a very, very long time. Even, and especially, if we didn't know it.
Here are just a few Twitter reactions to the live-television queen's triumphant return. It's an election year, and I don't know about you, but if someone makes "Bringing Back Ana Gasteyer To Any And All Live Television Programs" part of their platform, I will vote for them. I will vote for them so hard.
Here's how viewers felt about Gasteyer's return: