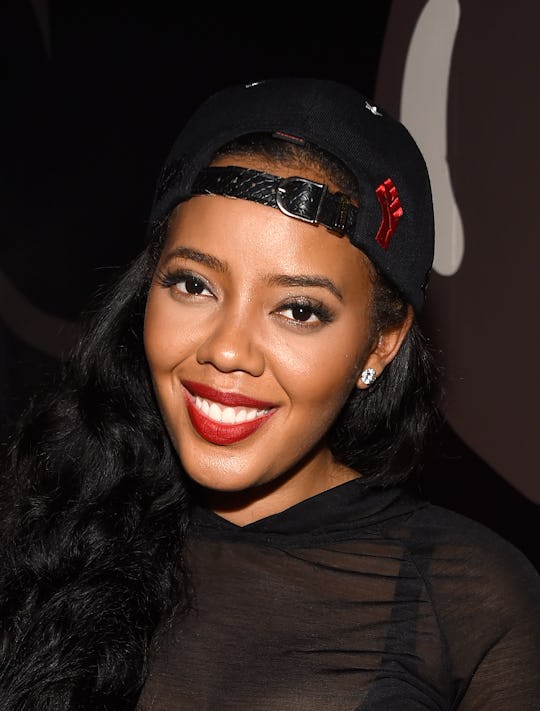 Frazer Harrison/Getty Images Entertainment/Getty Images
Angela Simmons Is Pregnant & "Super Excited" About It
Just a few weeks after announcing her engagement, Angela Simmons announced that she is pregnant. The daughter of Run-D.M.C.'s Rev. Run announced on Instagram on Friday that she was expecting her first baby. She captioned her photo, "We are overjoyed and super excited to receive a blessing this big!" She added that starting a family was something that she only ever dreamed of before recently. The 28 year old Growing Up Hip Hop star seems to already be showing in her announcement, taken while hiking in Los Angeles. Simmons' good news seems to be flowing these days. Although many fans didn't know she was dating, she announced in late April that she was engaged.
Showing off her bling, she wrote that she was "over the moon" happy and that things seemed to all be happening in the "most perfect way." She didn't name the man in her life, but shortly after her announcement she was spotted at a Bed, Bath, and Beyond with a guy named Sutton Tennyson, who's from Atlanta. Gossip mags and snarky fans are having a field day with Tennyson, who was reportedly released from prison in 2010, but has some other arrests for concealed weapons, credit and identity fraud, among some other charges up until about late last year.
But no one is perfect, right? Angela self describes herself, like her father, as a "woman of god" so if Tennyson has had trouble getting things together in the past, Simmons doesn't seem to mind. The whole point of doing time is that you can pay your dues — no one should drag the guy through the press for his past. And it looks like he and Angela have a very good thing going. She announced her engagement by saying that she felt "so blessed to be able to share my life with the one I truly love." You can't choose who you fall in love with.
That doesn't mean some fans aren't rolling their eyes at her fiancé and the timing of her engagement and pregnancy, especially since she spoke out a lot about not being sexually active.
It can be eyebrow raising when someone claims to be doing one thing and then is doing another — but let's remember that when it comes to reality stars and celebs, we're never getting the full story. Let Angela Simmons live her best, pregnant, engaged life, to whoever she darn well pleases. Looks like she's going to do it anyway.