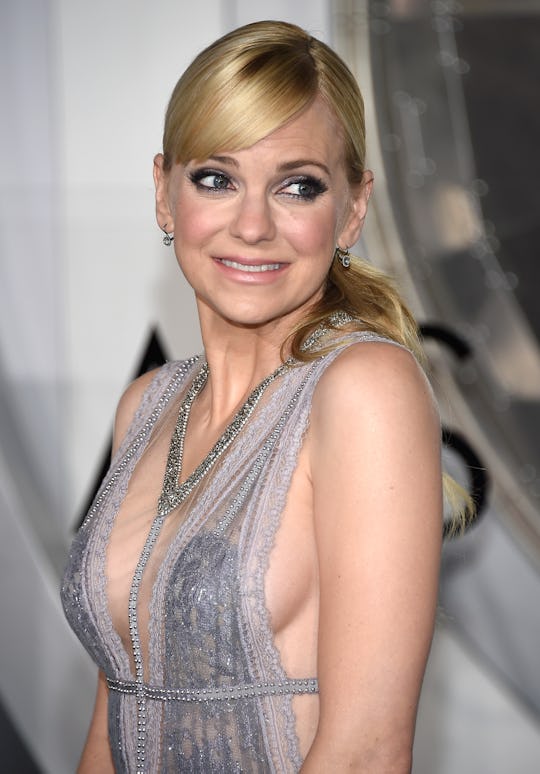 Matt Winkelmeyer/Getty Images Entertainment/Getty Images
Anna Faris Is Flipping The Script With A New Film
Overboard was a 1987 romantic comedy that starred Goldie Hawn and Kurt Russell, perhaps best remembered as the movie you loved as a kid until you grew up and realized its central love story was actually a terrifying nightmare. In the film, Hawn played a mean-spirited rich woman whose rudeness led Russell to kidnap her after she suffered a head injury so that he could force her to essentially be his slave while gaslighting her into thinking she was his dead wife (and probably traumatizing all his kids in the process). Thanks to Stockholm Syndrome, they fall in love. Though you may have thought a cringeworthy story like this was best left in the past, Anna Faris and Eugenio Derbez will star in the upcoming Overboard remake.
The new adaptation will change things up somewhat by having Faris in the Russell role and Derbez in the Hawn role: he's a wealthy, spoiled playboy and she is the put-upon single parent who convinces him they're married after a fall from his yacht leaves him with amnesia. This gender-flipped adaptation follows on the heels of similar projects like the recent reboot of Ghostbusters and the upcoming Splash remake.
The character switch was presumably done in an effort to downplay the less savory aspects of the story, but how much does that really help? Romanticized kidnapping is a problem no matter the genders involved. And a white woman forcing a Latino man to be her unwilling servant is not any less offensive, either.
Of course, there's no way to tell yet just how much of an overhaul the remake will undergo; production hasn't even begun yet on the new Overboard. According to the MGM Motion Picture Group President Jonathan Glickman, "The original Overboard was beloved and the only way to bring it back is to reinvent the story in a whole new way. Anna and Eugenio are two of the most charismatic forces in comedy whose take on the material will modernize the story for a whole new generation of moviegoers."
While the statement promises a new take the material, it doesn't explain just how much the story will be altered. The original film was carried by charm, which Faris and Derbez doubtless have, but is that really enough to erase all the things that are wrong with the story?
With the remake still in its earliest days, it's difficult to tell what the finished product will be like; curious fans will just have to wait and see.