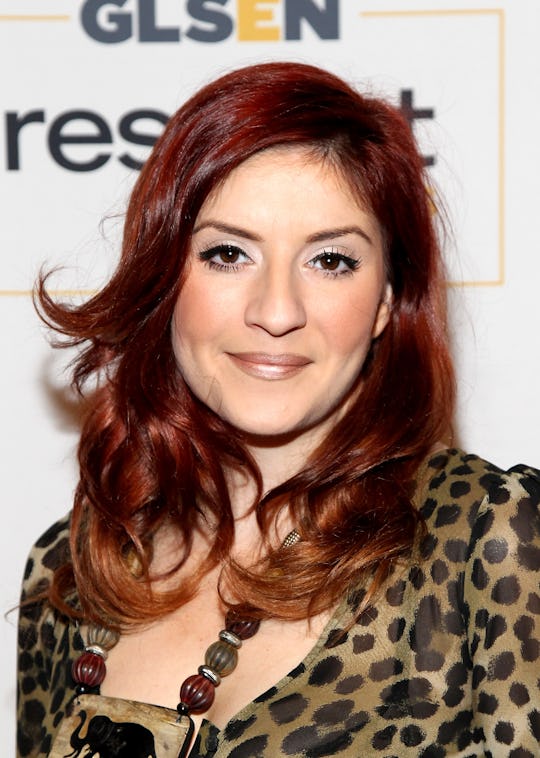 Bennett Raglin/Getty Images Entertainment/Getty Images
Anneliese Van Der Pol Is Back For The 'That's So Raven' Revival, Reuniting Chelsea & Raven
"It's the future I can see," so the That's So Raven theme song goes, though I don't think you need psychic abilities to predict Anneliese Van der Pol's return to TV. That's right, Chelsea is returning for the That's So Raven spin-off with Raven Symone, and '90s babies everywhere are feeling nostalgic vibes tingle from head to toe from the news. According to E!, Chelsea Daniels will be reuniting with Raven Baxter in the same fashion as Kimmy Gibbler and D.J. Tanner in Fuller House. So, expect to hear Chels scream "Rae!" a lot, accompanied by Chelsea's notoriously judgmental look, as the best friends learn to parent together.
Like Raven, Chelsea is a divorced mom on the show. Chelsea's son, Levin, will have two great role models to look up to since he and his mother will be moving in with Raven and her two children, Nia and Booker. We can expect the two sassy matriarchs to lean on one another for advice and guidance in setting boundaries and establishing authority in their household.
Apart from playing Chelsea Daniels, Van der Pol took on a few other roles during her career. According to E!, after "appear[ing] in all 100 episodes of the original That's So Raven [she] made her Broadway debut in Beauty and the Beast" as Belle. She has also appeared on Shalom Sesame (the Jewish version of Sesame Street), Shake It Up, and the 2015 film Cats Dancing on Jupiter.
Now that the best friend is returning as Chelsea, and with Girl Meets World on air, Disney Channel is really starting to look like a time machine that thrusts our favorite characters into parenthood. And if the characters in the spin-off follow in the footsteps of their original personas, here's what we can expect to see.
Chelsea & Raven Disagreeing On Parenting Methods
I see Raven as much more of a "tough love" kind of mom, while Chelsea is a bit more ~go with the flow~.
Raven & Chelsea Continuing To Be A Wonderful Team
Teachers at parent teacher conferences never stood a chance.
Raven & Chelsea Trying To Spy On Their Kids And Failing
Especially if Raven has one of her visions.
Cute Gestures Like This
Goals. Can the show come out already, so we can see moments like this take place?