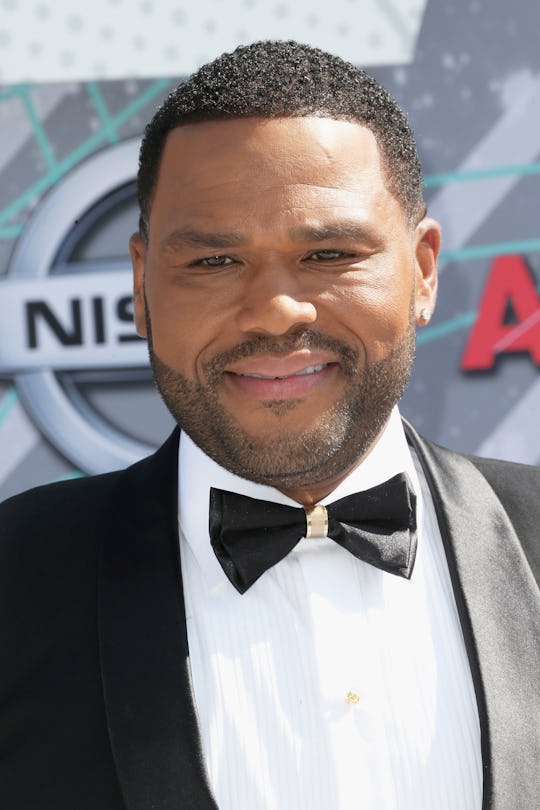 Frederick M. Brown/Getty Images Entertainment/Getty Images
Anthony Anderson's Reaction To His Emmy Nomination Was Hilarious & Deserved
This year's Emmy nomination were filled with snubs and surprises but nothing was better than Anthony Anderson's reaction to his own Emmy nomination. Anderson, who was announcing the nominations alongside Lauren Graham, reacted to the reading of his own hame with joy, excitement, and a lot of screaming. Nominated for his second Emmy for his role in 'black-ish, it's no surprise that Anderson was overjoyed with his nomination and just like any of us would do Anderson shouted out to his mom in excitement.
"Hi Mama!" Anderson yelled. "I know you're watching! Hi Mama"
The ABC family sitcom has been a hit for the past two years and has garnered plenty of fans over it's past two seasons. Already renewed for it's third season fans can't wait to see what will happen next with the show. Filled with an amazing cast, great storytelling, and plot points that remain relevant it's no wonder that the show remains successful.
Anderson was also overjoyed when his co-star, Tracee Ellis Ross, got her first Emmy nomination for her role in 'black-ish, and then when 'black-ish was also nominated Anderson completely lost it to the excitement of everyone watching. Honestly, if seeing Anthony Anderson's genuine excitement for himself and the cast of 'black-ish didn't put a smile on your face I don't know what will.
"Let me say it!" Anderson yells before taking over the mike, when 'black-ish gets the nomination. "'black-ish! Oh!"
Along with 'black-ish, there fellow ABC show Modern Family was also nominated (again), as well as Master of None, Silicon Valley, Transparent, Unbreakable Kimmy Schmidt, and Veep. This is the first time 'black-ish has been nominated and it'll be hard for them to break out against Modern Family and Veep, both of which have received Emmys in the past. Still, the show has received a great response from critics and has a very good shot.
Anderson is also in a great group of people for the Outstanding Lead in a Comedy Series category. Aziz Ansari (Master of None), William H. Macy (Shameless), Thomas Middleditch (Silicon Valley), Will Forte (The Last Man on Earth), and Jeffrey Tambor (Transparent) are also nominated. This will be a tough to beat and really all of them deserve the award this year, but maybe this time it'll be Anderson's turn.