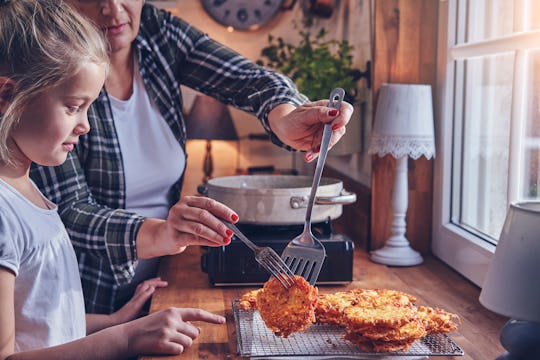 GMVozd/E+/Getty Images
21 Apple Recipes For Sweet & Savory Fans To Make This Fall
When the leaves start falling, the temperature starts changing, and fall is upon us, everyone becomes so obsessed with pumpkin spice everything that they kind of forget about the other delicious seasonal flavors they are out there. Sure, pumpkin spice is worth celebrating, but why do we forget about all the great apple recipes for sweet and savory tastebuds? Apples are in season through November, and a fresh, sweet apple is really unlike anything else. Plus, they're super versatile (one might argue even more versatile than pumpkin).
This crisp fruit is pretty much perfect when baked into a pie, a cake, or a flaky pastry. You can chop apples up into tiny pieces and add them to muffins or pancakes, or you can sauté them with cinnamon for a warm oatmeal. You can also slice them up and add them to a pork dish for the perfect balance of salty and sweet, or pair them with cheese for a snack or meal. The options are pretty much endless when it comes to apples.
Below are some of the best apple recipes for sweet and savory fans, and you'll definitely want to bookmark all of them to make them through fall and winter.