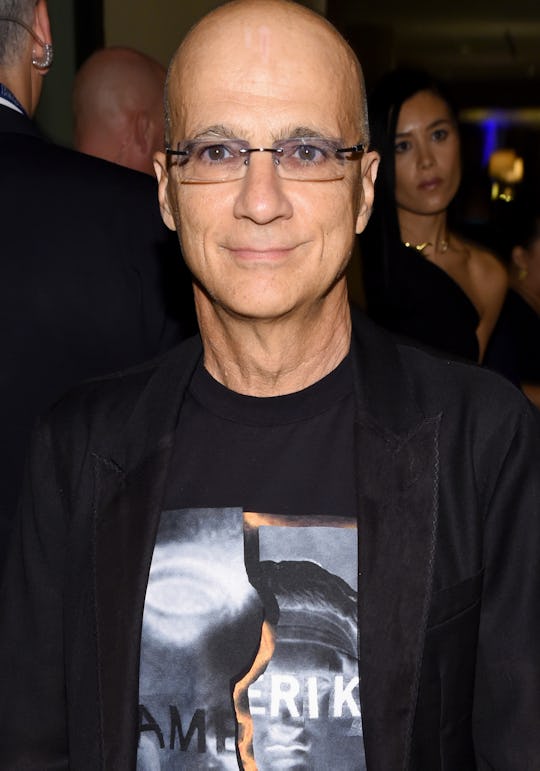 Apple's Jimmy Iovine Apologizes For Saying "Women Find It Very Difficult" To Find Music Online
In a statement released Thursday, co-founder of Beats by Dr. Dre and Interscope Records and now the head of Apple Music Jimmy Iovine apologized for sexist comments he made on CBS This Morning earlier in the day. In an interview with co-anchor Gayle King, Iovine discussed Apple Music's new ads and the creation of the playlist-centric music service. "I just thought of a problem: girls are sitting around talking about boys. Or complaining about boys, when they have their heart broken or whatever. And they need music for that, right? It's hard to find the right music. Not everybody knows a DJ."
He didn't stop there, but rather continued: "I always knew that women find it very difficult at times — some women — to find music. And this helps make it easier with playlists, curated by real people." It almost sounds like a 1950s ad targeting housewives.
Of course, the reaction was instant — and outraged. Iovine tried to quickly backpedal with his apology, explaining, "Our new ad focuses on women, which is why I answered the way I did, but of course the same applies equally for men. I could have chosen my words better, and I apologize."
King came to his defense, saying that Iovine's comments were taken out of context and asking her Twitter followers to watch the full interview. On CBS This Morning, she said, "Those of us who  know him know that the last thing he is is sexist." 
I'd share a few more of the hilarious tweets that came out of Iovine's interview, but I've got to run — a few female friends and I have a date to talk about our broken hearts and complain about hard it is to use iTunes.
Image: Larry Busacca/Getty Images