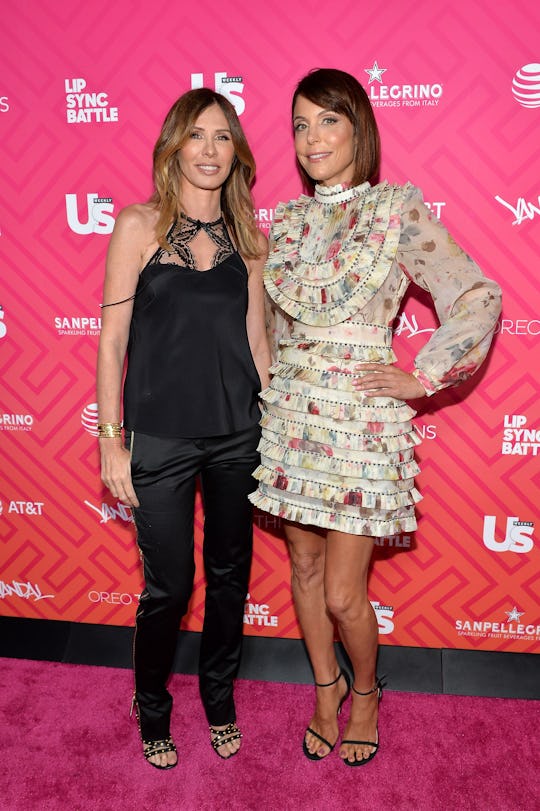 D Dipasupil/Getty Images Entertainment/Getty Images
It's Hard To Tell Whether Bethenny & Carole Are Still Friends After 'RHONY'
Carole and Bethenny's friendship was a cornerstone of The Real Housewives of New York until Season 10 found them suddenly at odds. Though both insisted there weren't any hard feelings, there was a definite distance between them that led to more than a few disagreements over dinner. It seemed like they had just grown apart. So are Carole and Bethenny friends after RHONY or is it truly the end of an era?
It's actually difficult to say. They're not as close as they were, but it's unclear whether they're entirely on the outs. In a blog for Bravo from early June 2018, Carole made it sound as if things were going well between them. That was especially notable because she'd criticized Bethenny in previous blog posts when it came to certain situations they clashed on, like the charity trip Bethenny invited Adam on. "If Sonja and Tinsley could have a sleepover, the very least Bethenny and I could do was hug it out," Carole wrote. "While there may not be couples therapy in our future, I am happy we said our peace, and made peace. Praise be."
But it seems like their friendship might still be in flux. During an appearance on Watch What Happens Live with Andy Cohen, Dorinda discussed her own complex relationship with Bethenny. She compared it to what was going on with Bethenny and Carole, saying, "One minute, they'd be all fine, and it looked like the scene was great, and they made up and kissed. And then, there'd be a clip where everybody's back. So it confuses you a bit."
There seems to be a lot of back and forth happening with Bethenny and Carole. The season was tough for both of them, and they might not be done dealing with the fallout from that. In May, a month before Carole's blog post about making peace, Bethenny talked to People about how hard filming the season had been because of her tension with Carole. They no longer followed each other on Instagram at that point and don't seem to now, either. Bethenny said that she cared about Carole, but that it was challenging to have something very real play out on camera.
Meanwhile, Carole has accused Bethenny of misrepresenting what led to their growing apart. On WWHL, Carole said that Bethenny exaggerated her seemingly callous holiday text: "This is a lot" was actually a response to receiving 40-odd texts from Bethenny. People also reported Carole saying that she wasn't as close to Tinsley as Bethenny said. Carole was "just as surprised as the audience was to hear all of that." She thought she had been a good friend to Bethenny, so she didn't understand where the issue was coming from.
It seems like every time Carole and Bethenny make up for a moment, it's rapidly undone. In another blog post, Carole wrote about how happy she was to spend the weekend with Bethenny during the group trip to Connecticut to celebrate Luann's return from rehab. "We had a great talk, hugged it out, and I'm pretty sure she's not upset with me anymore. Phew!" Carole wrote. But later it changed once again:
I thought Bethenny and I were fine. It's as though she can't function unless there is some tension or drama or insult. I mean, she did ignore me the entire weekend, didn't want to do any treatments with me, and she practically knocked Ramona over to get away from me at dinner. But she knows I wasn't upset, so I'm not sure why she was behaving that way.
Fans might not get a clear answer on the status of Bethenny and Carole's relationship until the RHONY Season 10 reunion, because it seems to redefine itself regularly.