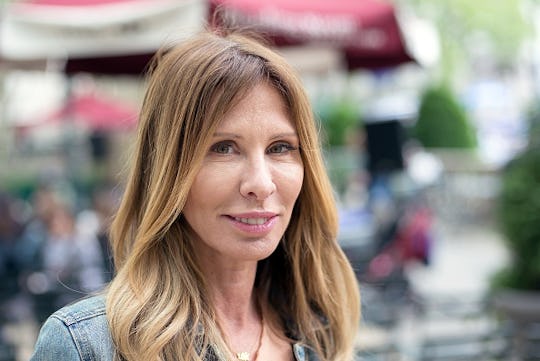 Mike Pont/WireImage
Are Carole Radziwill & Adam Kenworthy Still Together? The 'Real Housewives Of New York' Couple Is Still Going Strong
The relationships on The Real Housewives of New York expand past the friendships between the women. Last season on RHONY, Carole Radziwill met Adam Kentworthy, via Luann de Lesseps, in the Hamptons. They had a whirlwind romance, and fans might be wondering ahead of the Season 8 premiere if the two are still together. Well, Countess Luann may not be happy about it, but Carole Radziwill and Adam Kentworthy are definitely still together on RHONY, if their social media accounts are any indication.
Radziwill first met the 29-year-old at a gathering of LuAnn DeLesseps', where he was working as the party's personal chef. The pair evidently hit it off, because they've been dating ever since. Of course, this did not sit very well with The Countess, mostly because Adam happens to be the ex-boyfriend of her niece, Nicole Nadeau — which she didn't let Carole forget during Season 7.
This uneasiness fueled the conflict between the two ladies which continued throughout the entire season. Carole maintained that she can date whoever she darn-well pleases, thank you very much. Age ain't nothin' but a number and she is the cool one, don't you know. On the other side, LuAnn grew increasingly catty in her squabbles with Carole, chastising her for, among other things, chasing a man so many years her junior.
Through it all, Carole has been firm in defending her relationship from LuAnn and social media #haters alike. "Hell will freeze over before I care what LuAnn thinks of my dating life," Carole told Andy Cohen on Watch What Happens Live, when confronted with some particularly vitriolic tweets from her fellow Housewife. She continued, "LuAnn likes variety. Young, old, married, single. And I don't roll that way." Oof.
Unfortunately for LuAnn, it's more than a year later and from the looks of things, Carole and her young chef haven't slowed down a bit. Carole's Instagram is filled with adorable shots of the two of them canoodling all over New York City, and sometimes on the beach.
This is fantastic because the pair are an almost inhumanely adorable couple.
Carole and Adam met while filming The Real Housewives of New York, but have, all things considered, done a pretty good job of keeping the more intimate details of their relationship private.
So while these two are obviously very and happy and lover-like, I can't help but wonder what LuAnn thinks about all of this. Is she over it? Still salty? Cool or uncool?